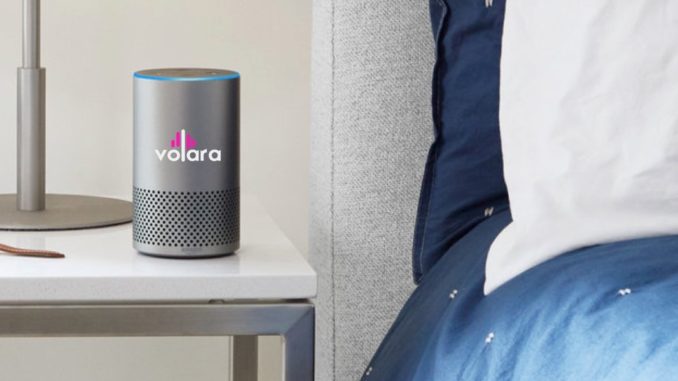 Volara will unveil new enhancements to its voice-based conversation-management software during HITEC Minneapolis next week. Volara's software turns popular voice assistants (Amazon Alexa, Google Assistant, IBM Watson, Smartbeings WooHoo®) into a hotel business tool that drives more efficient guest service, influences guests' behavior by promoting hotel amenities and guest activities, measurably improves net promoter scores up to 20 percent, and helps hoteliers understand their guests better.
See Volara in Booth 2408 at HITEC Minneapolis, June 17 to 20, Minneapolis Convention Center.
"Volara has doubled its integration partner portfolio in the past year, giving guests and staff more powerful ways to engage with the hotel by voice," said David Berger, Volara CEO. "HITEC attendees looking for IPTV systems, room controls solutions, energy-management systems, workorder-management systems, valet software, staff alert technology, and SMS guest-based room engagement solutions will likely find Volara powering those devices on the tradeshow floor; 20 of our near 40 integration partners will be demonstrating how their solutions are using voice assistants powered by Volara at HITEC.
"It's apparent that engagement between guests and hoteliers through in-room voice assistants is taking on a whole new dynamic," he said. "Recent usage data from deployments across the globe shows that guest adoption rates for our voice assistants in guestrooms is climbing, with 60 percent of weekday guests and 80 percent of weekend guests engaging with the hotel by voice command. On average, there are a minimum six guest interactions per night, with more than 30 percent of all service requests being made through the in-room voice assistant."
In addition to showcasing its proprietary guest privacy and hotel data security solutions that are the table stakes for deployments of voice assistants in guestrooms, along with its patent-pending accuracy engine that measurably improves the guest experience, Volara will be unveiling multi-integrated, voice-based experiences that will blow attendees' minds at HITEC, including:
6 new pieces of voice-enabled hardware, including wearables and screen based solutions
Technology that enables guests to connect by voice to their personal music play lists
Real-time reply updating in human voice with content tailored based on PMS data
Skill invocation free engagement on Alexa and custom wake words on WooHoo
LIVE hands-free calling
LIVE instantaneous language interpretation covering 26 languages
"We are eager to get to Minneapolis to reveal these new enhancements to forward-thinking hotelier who believe as we do that voice command is the new on demand," Berger said. "You can't miss the Volara booth – we're in the front row just to the right of the entrance. We hope hoteliers will come see how they can deliver contextually relevant, totally awesome, conversational experiences at scale with Volara."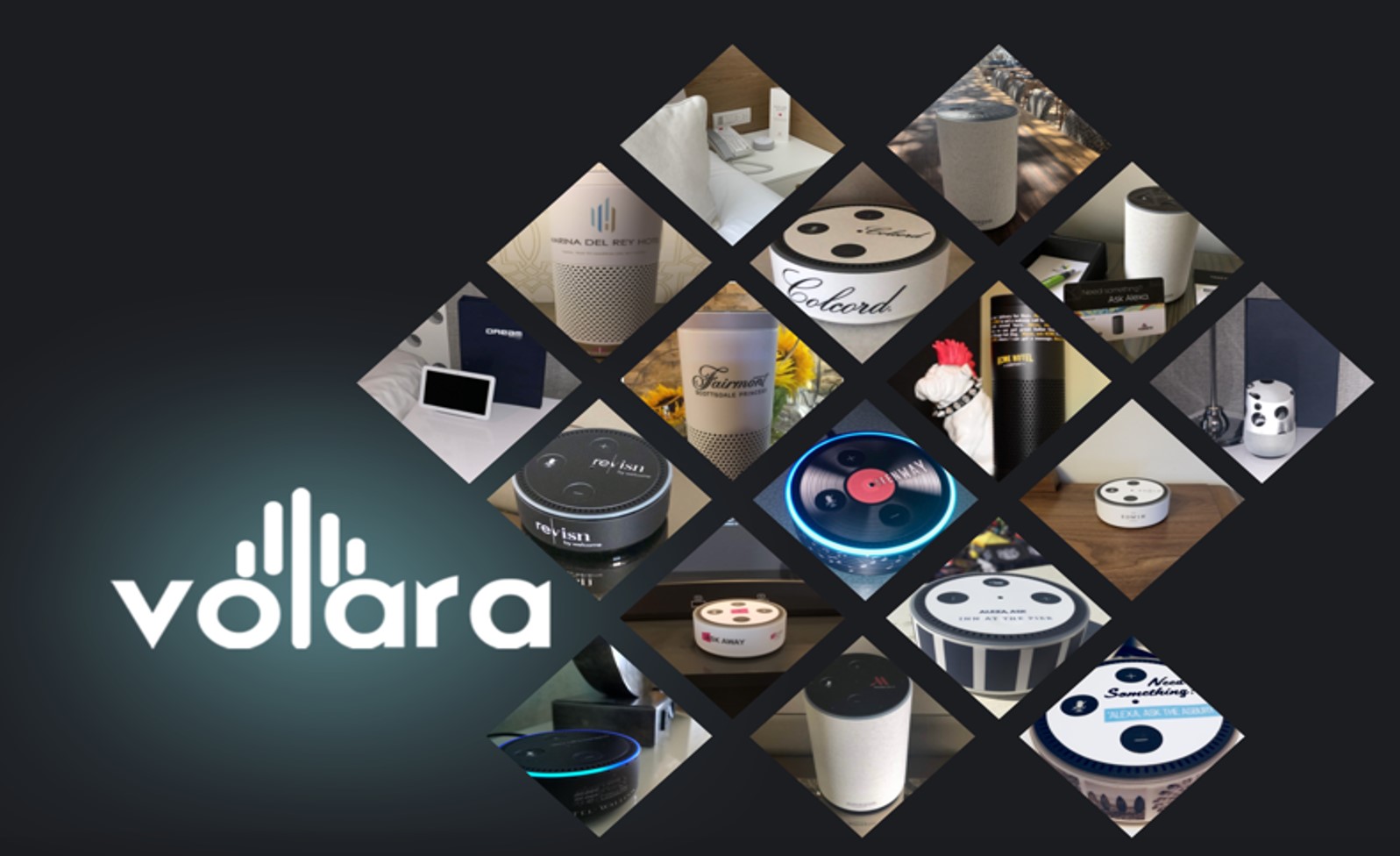 About Volara
Volara is THE provider of custom voice-based solutions for the hospitality industry. It's the only provider of voice-based solutions to the hospitality industry with the Alexa for Business Service Delivery Designation from Amazon.  Volara is also a launch partner of Alexa for Hospitality and Google Assistant Interpreter Mode. Volara's proprietary software creates a hotel business tool atop the leading smart speakers and natural language processing platforms. Volara's proven best practices ensure high utilization rates and an optimal guest experience that creates personal and remarkable engagement with brands. Volara is the largest manager of Alexa devices in the enterprise today and over a million people have used voiced-based solutions powered by Volara. To learn more about Volara, visit https://volara.io.             
Does your company have news it would like to share with our readers? If so, we invite you to review our editorial guidelines and submit your press release for publishing consideration.