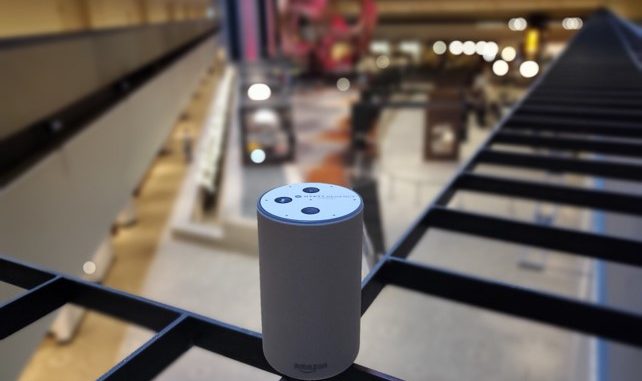 Seventy-nine percent of hoteliers and 45 percent of travel brands reported voice-enabled technology investment plans this year.  Devices from Amazon, Google and Smartbeings are competing for a spot on the bedside table as more and more hotel brands and independent boutique hotels work with solutions providers on new ways to use these smart speakers to engage guests, drive revenues and improve operational efficiencies.
Hoteliers on the fence about adding voice to the 2020 budget should note that a well implemented solution pays for itself immediately, replacing existing costs. It also drives revenue day in and day out while staff time is freed up for hospitality operations that require a human touch.
Here are seven ways to measure the return on investment in a guestroom voice assistant environment.
1. Replace Existing Hardware and Eliminate Printing Costs
Hoteliers have long been clamoring to consolidate bedside technologies and eliminate ugly printed in-room directories. By replacing the clock, Bluetooth speaker and soon the phone with one voice-driven device, guestrooms have never looked so clean and cost so little to furnish with cutting edge technology. The hard costs of multiple traditional bedside devices and all that printing and reprinting can add up to hundreds of dollars per room, while new popular voice assistant devices with all that functionality and more can be found for less than $50.
2. Drive Onsite Sales
Contextually relevant suggestions – also known as promotions – can be incorporated into any voice-based interaction, supporting guests and encouraging additional on-property spending. Looking to fill your restaurant at breakfast?  Your voice assistant can offer a fresh squeezed orange juice.  Want to get your lobby lounge buzzing at happy hour? Your voice assistant can offer a 2 for 1 signature cocktail. 
By leveraging the power of voice technology, hoteliers can up-sell services through each voice interaction. For example, a guest may ask "Alexa, what time does roomservice close tonight?"  Alexa can be programmed to respond: "Roomservice is available 24 hours, but may I suggest our all-you-can-eat Prime Rib buffet this evening in the hotel restaurant? It's open until 11:00 p.m." This type of voice-based interaction can be customized to drive sales of high margin amenities specifically when you have excess capacity in those amenities.
3. Improve Net-Promoter Scores, Increase Loyalty, and Generate Positive Online Reviews
Guests love the comforts of home, and a well implemented voice assistant solution can exceed those at home comforts, especially when positive online reviews talk about the on-command experience of Alexa or another voice assistant.
Here are a few TripAdvisor reviews touting interactions with Amazon Alexa (that also happen to be powered by Volara):
"I fell in love with Downtown Las Vegas and Alexa who sang me to sleep each night."
— Guest at Plaza Hotel and Casino
"There was even an 'Alexa' in each room . . . that was a great touch!"
— Guest at Westin Buffalo
"The amenities are endless, and Alexa was a pleasant addition."
— Guest at the Willows Hotel and Spa by Viejas
"The staff couldn't be nicer & they were all so very accommodating right down to bringing me a toothbrush via my Alexa request."
— Guest at EMC2
There is no better promotion for your hotel than a positive review or recommendation from your guests.
4. Increase Occupancy and Average Daily Rates
Guests are seeking out hotels that differentiate themselves. Hoteliers that promote their voice assistant solution are competing on differentiation and technology-enabled service, rather than price. Offering this on-command service by voice assistant substantiates a higher average daily rate and it also gives hotels a new twist on service. Hoteliers have reported that a little PR linked to a landing page highlighting their voice assistant solution for prospective guests has driven direct bookings at more substantial rates.
5. Facilitate Staff-to-Staff Communications
Has your hotel invested in powerful technologies for your housekeeping, engineering and operations teams yet not seen the utilization that you'd like? Voice assistants can be used to facilitate frictionless engagement with these technologies while they go about their other work. No need for staff to pull out an iPod Touch or tap buttons on the landline phone to enable the interactive voice response. Maintenance tickets, pickup requests and room status changes can all be made with voice command.
6. Access Data that Will Drive Future Decision Making
There is no better way to understand your guests needs than to understand and analyze their requests – even when they don't require staff action. Informational requests – such as "How do I get on the WiFi?" or "What time is checkout?" – take up valuable staff time and are rarely tracked. Requests for services your hotel does not provide also often go uncaptured. The data seized by your voice assistant solution can be provided to you in easy to grasp aggregated reports that help you understand what your guests want and when they want it. This information can inform staffing schedules and improved guest services.
7. Get more value from your existing technology stack
Voice makes your existing hotel technologies more user friendly and valuable for guests and staff alike. Near 50 popular hotel technologies have joined Volara Connect – a secure hub that provide seamless voice interfaces for leading hotel technologies.
That means it's likely that your existing property management system, IPTV system, task management system, room-control solution, guest-engagement platform, and staff alert technology already has a plug and play integration ready to go on your choice of voice assistant.
Recent usage data from over 150 hotel voice assistant deployments implemented by Volara shows that guest adoption rates for voice assistants in guestrooms is threatening the prominence of the guest room television, with 60 percent of weekday guests and 83 percent of weekend guests engaging by voice command. More than 30 percent of all service requests at voice enabled hotels are being made through the in-room voice assistant, which in turn communicates with housekeeping, engineering and operations systems to deliver more efficient service and improve guest satisfaction.
When properly implemented with safeguards that provide an enterprise grade layer of protection for guests' personally identifiable information and that keep proprietary hotel data from falling into the wrong hands, voice technology will drive more efficient guest service and influence guests' behavior, while measurably improving net promoter scores up to 20 percent and helping hoteliers understand their guests better.
Every hotelier aims to improve the experience for guests while simultaneously building a profitable business. Voice technologies have proven to support this mission. Whether guests are asking for directions to local spots, recommendations for where to go to dinner, or simply requesting for a toothbrush or extra towels, voice technology is the most frictionless way to boost engagement and make the stay more memorable and fun. Hotel staff are finding voice technology to enable more effective and impactful guest service.
To invest or not invest in voice technology? The answer is clear, and the future is now.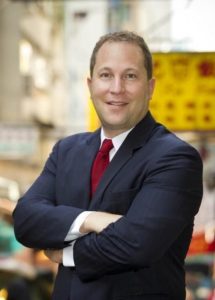 David Berger is the Founder and CEO of Volara, the voice hub for the hospitality industry. Volara's conversation management software and secure integrations hub turns the leading consumer smart speakers and natural language processing platforms into a hotel business tool.  Volara is building voice interfaces for leading hotel technologies, while providing hotels the software to manage conversations with their guests at scale. Volara is the Official and Exclusive Partner of Marriott for pilots of voice technologies.  It is also developing voice-based solutions for leading brands like Viceroy, Melia, Two Roads, and more.
Are you an industry thought leader with a point of view on hotel technology that you would like to share with our readers? If so, we invite you to review our editorial guidelines and submit your article for publishing consideration.