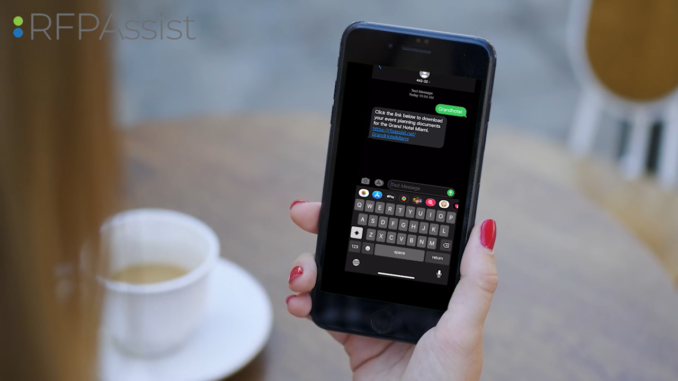 Hospitality digital marketing and social media engagement agency Lodging Interactive has launched its RFPAssist Group Lead Sales System. An industry first, RFPAssist combines Facebook Messenger marketing automation with 24/7 customer service agents. This combination enables hotel sales managers to capture group and event leads 24/7 and to book more group business.
"RFPAssist is an evolutionary sales system for the hospitality industry that enables properties to 'service' inbound group leads 24/7 and 365," said DJ Vallauri, Founder & CEO of Lodging Interactive and commingle:engage. "Let's face it, we are all part of the 'Want it Now Generation' and no one wants to wait for anything, especially hotel wedding sales brochures or catering menus. Now with RFPAssist, group prospects can receive hotel sales kit documents immediately delivered to their mobile devices, on demand and on their time, not the hotel's time. The results are more group leads and more closed business," added Vallauri.
The RFPAssist Group Lead Sales System was developed on the Facebook Messenger platform, which currently has 1.3 Billion active monthly users and growing. Facebook's intention of merging Instagram Direct Messaging and its WhatsApp messaging platforms into Messenger in the first quarter 2020, will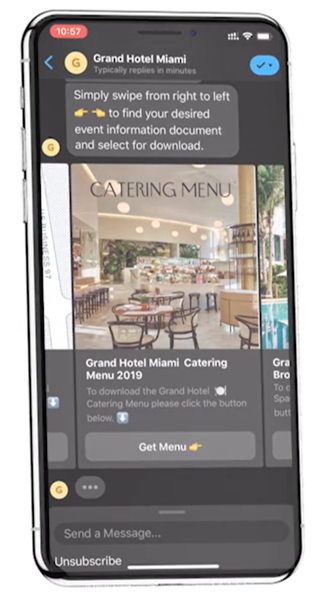 increase the total Messenger user base to 4 Billion monthly active users.
"Statista recently reported there are 4.3 Billion people on the Internet and with Facebook Messenger soon able to reach 4 Billion people, it made sense for us to build RFPAssist on the Facebook Messenger platform," stated Vallauri. "Nearly everyone on the planet will have access to the RFPAssist Group Lead Sales System and our hotel clients will gain a huge competitive edge and will close more group business."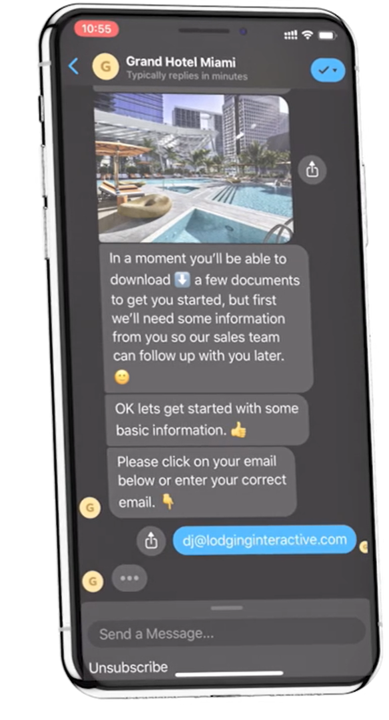 Integrated into RFPAssist is a customer support messaging center, staffed by live chat agents ready to assist group prospects 24/7. The RFPAssist customer support agents can share additional group and event planning documents as well as escalate special requirements to the property sales teams.
Headquartered in Parsippany, NJ, Lodging Interactive is a full-service digital marketing, social media engagement and reputation management agency exclusively servicing the hospitality industry. The Company provides cost-effective Internet marketing services to hundreds of branded and independent properties as well as management companies, restaurants, and spas.
commingle:engage, the company's social media and reputation management division, has established itself as the largest provider of reputation management services for the hospitality industry, handling over 200,000 guest review responses annually. The Company recently launched the world's first Facebook Messenger based RFPAssist Group Lead Sales System designed to drive hotel group and event business.
Does your company have news it would like to share with our readers? If so, we invite you to review our editorial guidelines and submit your press release for publishing consideration.