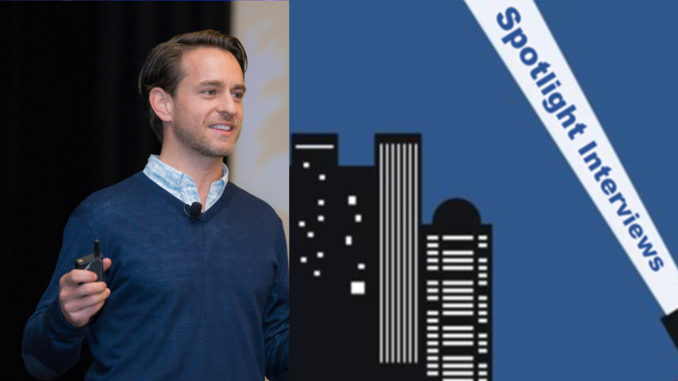 Charlie Osmond is the founder and "Chief Tease" of Triptease. The Triptease Platform is designed to identify a hotel's most valuable guests, then work across the entire customer journey, from acquisition to conversion, to personalize the guest experience and help ensure guests book directly at the hotel. Triptease was co-founded in 2015 and has offices in London, New York and Singapore. The company's most recent funding was lead by British Growth Fund alongside Notion Capital and Episode 1. "I started Triptease after exiting my last startup," said Osmond. "I always found booking direct a painful experience. My vacations are so important. So why did they always start with a stressful online hunt full of price comparison shopping and static un-personalized experiences? I started Triptease to help hotels drive direct and to provide guests with a better booking experience."
For starters, let's talk about Triptease's Guest Intelligence Platform capabilities. How does the solution work, what are the benefits, and who are your customers?
The Triptease Platform exists to help hoteliers own their guest and drive more direct bookings. OTAs (online travel agents) are so good at what they do because they have enormous data scale and the ability to test and iterate quickly. The Platform offers these benefits to hoteliers who otherwise wouldn't be able to access them.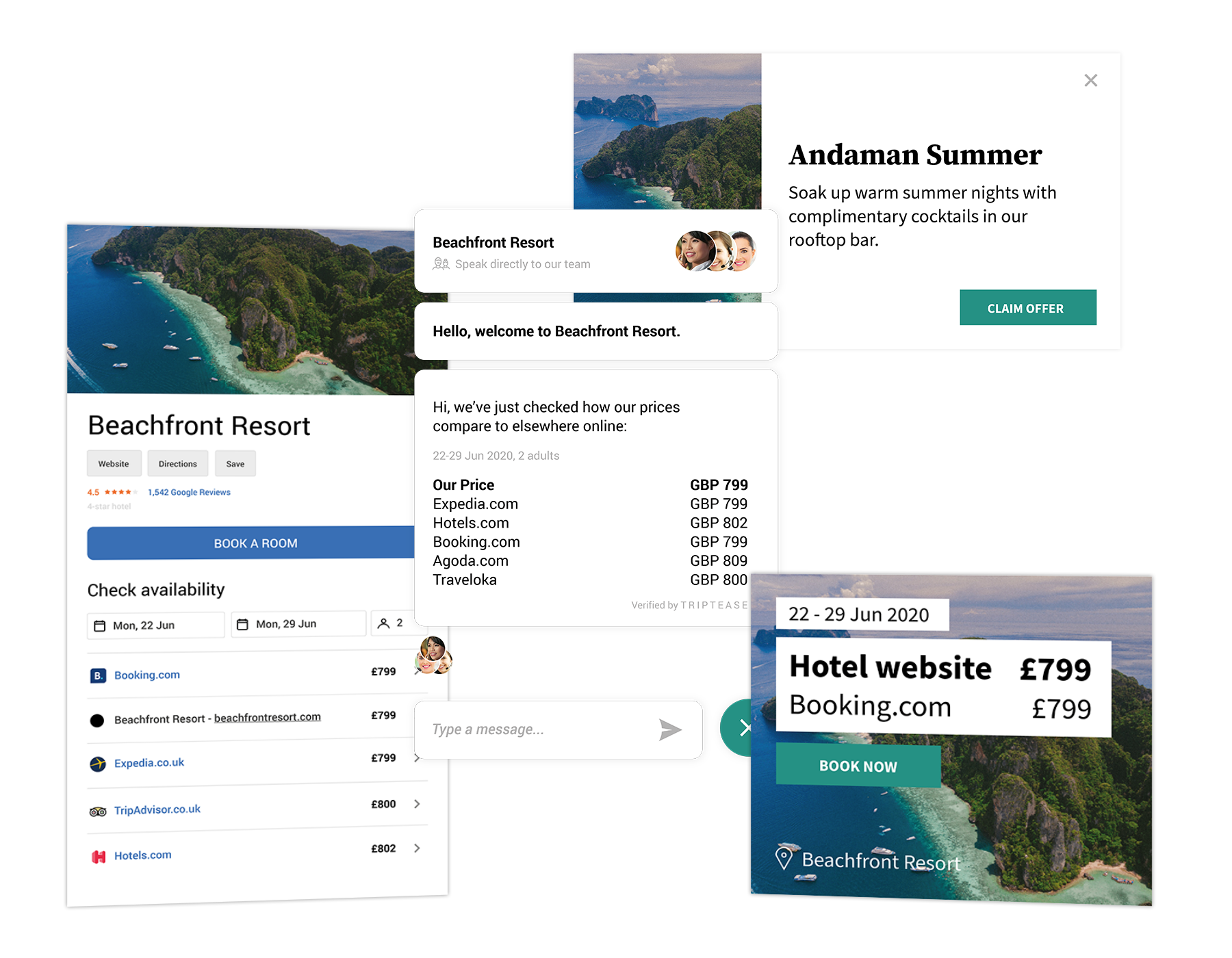 There are different parts to the platform –  Parity, Metasearch, Targeted Messages, Live Chat, Retargeting, and Insights. Whenever we add a product, we make sure it strengthens the performance of the platform as a whole.
We really see parity as the core of everything we do; unless a hotel has the best rates available online, the performance of its website will be limited. With our other products, we bring sophisticated personalization to the hotel's current website, booking engine, and off-site traffic acquisition.
We're obsessive about direct bookings. We combine a unique understanding of every guest with the value of their trip, and use this calculation to inform the targeting, bidding and messaging decisions we make.
Earlier this year, Triptease introduced a wider portfolio of services with the aim of giving hotels more control over their distribution. What are some of these newer capabilities? What have been the results?
The newest additions to the platform are our Metasearch and Retargeting solutions. We spent five years tracking millions of guests on hotel websites with Parity and Messages. Now we're using that powerful data to drive industry-beating results from our new off-site tools.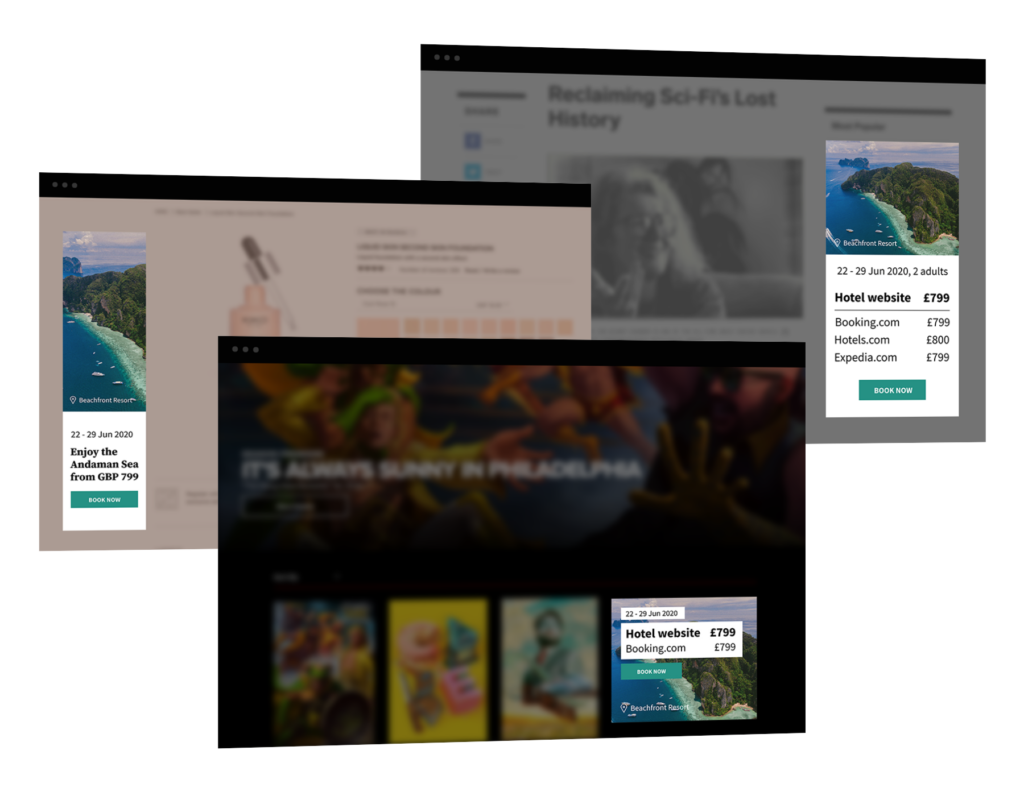 With Metasearch, we're taking a totally different approach to the norm. Hotels usually set up their bids and just let them run. We think that's crazy – it's so inefficient. It means we see many hotels bidding to advertise on Google when they have a more expensive rate than the OTAs. That has to be the worst idea ever! What we do is use live, real-time data – including parity data – to make dynamic bidding decisions that make sure the hotel always spends the right amount on the best guests.
Retargeting is the most recent addition to our platform. We know this is a huge area of potential for hotels – nearly 90% of guests visit a hotel website before their stay. So many guests coming to your website and then choosing to book via an OTA or other third party. This is crazy. It is maddening. With precision targeting we use a hotel's own data to determine which guests are likely to book and bring them back to the hotel website for that booking.  We're also putting live prices, and a live price comparison, within a display ad. Price is still the leading factor in guest decision-making, so being able to prove you have the best rate to guests around the web is hugely impactful and saves bookings from being lost to OTAs.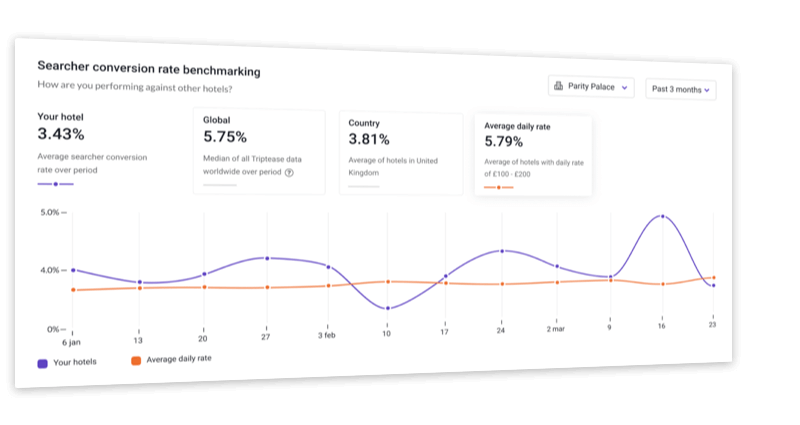 How is the world of direct booking changing and evolving and how is Triptease playing a role in this evolution?
We're obsessed with direct and see our role as helping to define and share best practice across the industry. For example we run three Direct Booking Summits a year. They provide an opportunity to gather hoteliers together to share stories and raise challenges Thousands of hoteliers are watching the talks each year, either at the events or online afterwards. The most impactful sessions are always those delivered by real hoteliers sharing their stories of success.
This year in Miami, we heard from Colette Labis at Westgate Resorts about how she's managed to curb the "wholesaler problem" by taking legal action against uncontracted third parties. It's that kind of first-hand advice that really empowers other hoteliers and drives the movement forward.
From a technology perspective, we'll continue working to level the playing field between hotels and OTAs, allowing hoteliers to make the most of the rich first-party data at their disposal with automation and artificial intelligence. I don't think most hoteliers realise how valuable their data is. We're really trying to get that message out. It's the key to unlocking direct. For us, it's important that hoteliers have as much time as possible to do what they do best: provide a wonderful guest experience at their property.
How has the hospitality industry changed and evolved, especially in terms of hotel technology and the solution provider landscape, since you began your career?
The change that has excited me the most has been the joining up of data silos to deliver better guest experience and marketing performance. Hotels have been forced to raise their game in the face of data-savvy OTAs, and the realisation that they are sitting on data gold has created an enthusiasm for cross-platform data-sharing that I suspect will only get stronger.
What are some of the trends you're seeing within the industry today?
The lines between different distribution channels are already very blurred, and I think we're going to see that trend continue as hotels, OTAs, wholesalers and metasearch engines all vie for dominance in the online sphere. We've already seen Marriott sign an exclusive wholesale distribution deal with Expedia, and we can expect to see more of the same as the big chains work to eliminate leaking rates. Wholesalers themselves are having to work hard to convince hotels of their trustworthiness and value. I am certain wholesalers are going to have to evolve their model to remain relevant.
And of course, there's Google. They already had a huge impact this year when they launched their standalone booking site for hotels. It's clear that travel is an enormous growth area for them, and we should expect to see more noises of concern coming from Booking Holdings and Expedia as Google's influence grows.
What, in your view, are the biggest opportunities that are now available to hotel operators due to recent advances in technology? How can they best take advantage of these opportunities?
The biggest opportunity available to hotels is making the most of the data goldmine that they're sitting on: joining up their data across their siloed systems and using that combined data to deliver great guest experiences.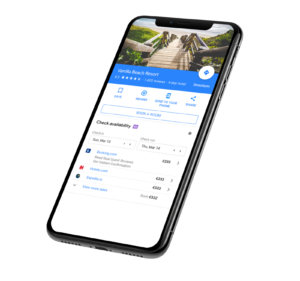 Are most hotel operators making the right decisions in terms of their technology infrastructure? Are their properties generally achieving their potential in terms of revenue performance as well as the quality of the guest experience, or is there a lot of room for improvement?
Things are getting better, but there's a long way to go. We often see hotels being hamstrung by their internal structure and how it dictates where investment is placed. For something like traffic acquisition spend, for example, efficiency can vary widely depending on whether the Marketing or Distribution department controls the budget (Marketing budgets are typically fixed; Distribution tends to be based on performance). There's definitely room for improvement in alignment across departments and eliminating conflicting incentives.
As far as technology is concerned, where should hotel operators be focusing their time, energy and IT resources? What technology-enabled business initiative(s) are likely to provide the biggest payoffs?
It can be tempting to invest in a big, buzz-worthy technology overhaul such as implementing a new loyalty scheme or CRM and expect it to drive your bookings through the roof. But without getting the basics right, the performance of other investments will be limited. For a hotel just starting out with their direct booking strategy, we'd recommend beginning with an investment in the website basics: easy navigation, mobile-friendly booking engine, basic offer messaging, an effective SEM strategy. Then of course, there's parity. This has to be the absolute bedrock of your online strategy. Investing in a parity monitoring tool such as Triptease and acting on it regularly will pay itself back many times over in reduced OTA commissions.
Once some of these things are in place, it makes sense to move on to more sophisticated tactics such as increased website personalization, metasearch bidding, revenue optimization, or an upsell strategy. But getting the basics right will lead to the biggest payoff in the end.
Any other thoughts about the hospitality industry, particularly with respect to technology innovation and emerging trends? Is there anything about where the industry is today that surprises you?
I think that as hotels use their data more assiduously, the ROI from their marketing spend will improve and hotels will start to reach a tipping point where a dollar spent in marketing delivers a far better return and guest experience than another dollar spent with an OTA. We see it with our most progressive clients, and following a simple set of steps I believe most hotels can recapture more guest relationships and make their marketing really deliver.