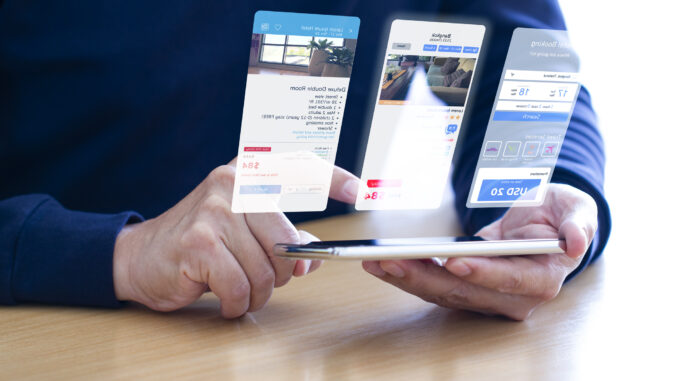 Many hotels, especially those in Asia, are having to make urgent adjustments in their strategies as they try to shore up their profits. But it's hard to know where to make changes without jeopardizing your revenue post-crisis. That's why we've collected the best advice from hoteliers around the world on how they've responded to crises in the past, and how they're adjusting strategies to win in the time of coronavirus.
How to optimize your digital marketing spend to capture existing demand
Hotels that spend significantly more on marketing in the downturn can get 18.5% higher RevPAR compared to hotels that cut their marketing spend. Whilst all hotels in crisis can expect lower occupancy, data shows that there is a strong positive relationship between marketing expenditures and performance in times of crisis.
Investing your digital marketing budget in revenue drivers as metasearch and retargeting can help you achieve a payoff not only in the tough times but also in the long term.
"The crisis often means there will be limited demand for your rooms. That's why you shouldn't invest in the upper-funnel marketing activities aimed at brand awareness and demand generation. Instead, try to capture any demand that already exists," says Chetan Patel, VP Digital and CRM at ONYX Hospitality Group.
"If a user is looking at your property on metasearch, they already have the intent to book. Invest more on search and metasearch to capture as many of these high-intent customers as possible and lead them to your hotel website."
In our Hotel Metasearch Handbook, we've used the data from over 10,000 hotel partners to find best practices and give you tips on how to optimize your bidding strategy. Download our free guide.
To capture more business amongst the existent demand, you can focus on converting hot leads – customers that have already visited your hotel website. Retargeting is an incredibly effective way to do this – by showing adverts to people who have already been on your direct website, you can try to convince those who are likely to stay at your hotel. Blessy Townes,
Hotel Hero
and VP & Head of Digital Marketing and Branding at
Discovery Hotels
, shares that Discovery is "aggressively targeting users who, despite the situation, exhibit travel intent or trip consideration on their digital channels."
How to reassure your customers – and reduce the number of cancellations
To discourage cancellations and generate high volumes of new business, you need to at least be able to persuade hesitant customers to keep their travel plans – and encourage new ones to book. Use various communication methods, such as website messages, emails and phone calls, to let them know that:
You care about their health and take extra measures at your property
You offer a refund if they choose to cancel their trip
Here's a great example of a message communicated on the website of our partner hotel, The Peninsula Bangkok:
"Whilst this current crisis is ongoing, we would like to reassure our guests from around the world that their safety and security and that of our staff remains our highest priority. (…) In all our hotels, we are strictly adhering to the advice of local government authorities, following stringent health and safety guidelines and taking the highest level of preventative measures to keep our guests and staff safe."
For hotels outside of Asia-Pacific, it's just as important to recognize the general increase in nervousness around travel – even among non-Asian guests.
"We currently aren't allocating our digital spend to promotions and offers for generating demand," Justyn Hornor, Hotel Hero and Director of Product Management at MGM Resorts International. "Instead, we're ensuring our guests are aware that we're doing a lot to ensure their health and safety at our properties."
"This includes internal communications to employees, reinforcing healthy grooming habits and spreading general awareness of what symptoms to watch out for. Our approach is to acknowledge the situation and publicly communicate the health measures taken at our properties."
Telling customers about your efforts around keeping them safe can help reduce the general nervousness around traveling to your destination, but reassuring that they can cancel is what can persuade them to book. The rules around cancellation and refund should be clear and easy to find both on your website and booking engine. Read on to find out how you can adjust your cancellation policy without risking losing on revenue in the long-term.
How to adjust pricing and cancellation policies without jeopardizing your future revenue
"I personally don't believe in reducing prices to attract business in times of crisis," says Sunish Sadasivan, Hotel Hero and Vice President of E-Commerce & Revenue Management at Chroma Hospitality. "In the 2008 Financial crisis, we panicked and dropped our rates significantly. When the time came to analyze results, we found that we lost in terms of RevPAR compared to some of the competitors who stuck to their rates."
"But it can be case-sensitive. We have to reduce rates for some of our hotels to ensure that we are still competitive. However, in markets where our hotels had a better brand reputation, we maintained our normal rates and added on special packages – such as specific targeted offers for domestic travelers."
Lower-tier hotels were most aggressive in lowering their room rates during the SARS outbreak. Driven by uncertainty, some hotels extended their special rate contracts with corporate clients into the peak season – but this brought down the average room rate even after the removal of the World Health Organization (WHO) travel advisory.
"To be in line with your competition, monitor what's happening in the market. If you drop your rate too low, you'll be leaving money on the table – and it can be hard to recover post-crisis!" warns Chetan Patel of ONYX Hospitality Group. "Focus on getting the price right and offer flexible cancellation conditions. If your customers have confidence that they can cancel, they'll be more open to booking at your property."
The impact of high cancellation volumes over the next few months can be mitigated with more flexible rebooking policies. Consider waiving change penalties for stays due in the upcoming few months, and allow guests to postpone their stay free of charge.
"In terms of our approach to cancellations, our hotels in China and associated regions have been given the most flexible cancellation and amendment options," says Sunish. "We've handled our other markets on a case by case basis, with most of them allowing guests to amend their stays up to the end of November. In some cases, we've even allowed guests to postpone to 2021."
The crisis also impacts hotels globally, with Chinese outbound air departures at a nearly 60% decrease compared to the same period last year. "Las Vegas has been hit especially hard by the impact of coronavirus," says Justyn of MGM Resorts International. "We've seen large events cancel and our typically large contingent of guests from Asia has dropped to near-zero."
The US hotels suffering from a significant decline in Chinese travel can also adjust their revenue-driving strategies to compensate for the loss of business due to cancellations. "Those properties that are seeing cancellations could adopt a domestic strategy utilizing non-refundable discounts. You could also try to bundle your rates – and layer on as much non-refundable business as possible," suggests Katherine Solomon, Hotel Hero and Corporate Director of Revenue Management at Arlo Hotels.
How to drive more business opportunities in alternative markets?
The steep drop in outbound Chinese travel is forcing hotels to look for other opportunities to fill vacant rooms. The hotel occupancy declined by 75% in mainland China over the usually lucrative Chinese New Year holiday period. But it's not just Chinese hotels that have been affected: even excluding China and Hong Kong, outbound travel from the rest of Asia has declined by over 10% compared to last year.
But the outbound travel drop is an opportunity for hotels in Asia to attract customers from their local markets:
"At Discovery Hospitality, we rely on the local market to replace lost business," shares Blessy. "We reassure our hesitant guests that it's safe to travel locally. We also 'soft-sell' on social media to project sensitivity and provide inspiration to our followers. Surprisingly, despite the decline in other segments, our direct bookings for January remained strong!"
"We expect the locals to be more resilient – and we expect to be able to attract more of them to book and experience our hotels," adds Sunish of Chroma Hospitality. "That's why we shifted our digital advertising spend to the domestic market." He suggests that participating in local travel fairs and mall sales can also help drive more business locally.
"Locals will still be willing to travel, but there are also some other markets that are less sensitive to this crisis situation. For example, at ONYX Hospitality we still see a flow of tourists from India," says Chetan. To capture these markets, work out an easier pricing gear towards this market and create extra perks targeted towards these people that you can add on to your direct channels."
Creativity and entrepreneurship is the key to succeeding in driving more business opportunities in the domestic market. Consider partnering up with local tour operators, adjusting your offers to appeal to locals and using paid media to target local traffic. On your website, ensure that your messages are segmented to target domestic traffic or visitors from less crisis-sensitive countries. In these messages, your direct booking perks should be tailored to appeal to these different audiences. To get you started, we outlined some best practices and examples.
How to come out winners in the long term?
While it might be tempting to cut all costs, history taught us that smart digital marketing budget allocation can help you gain in the long run. Listed above are just some of the building blocks of effective crisis management. The key is to learn from the past, be creative in locating your business-driving opportunities, be flexible with your digital spend.
"While there is little we can do in the way of stopping the cancellations, we've been heads down planning for the rebound, " says Justyn of MGM Resorts International. "We're watching closely what virologists are saying regarding the spread of the coronavirus so we can anticipate the point when sentiment shifts."
The hotel industry has gone through crises before – and recovered. After the SARS epidemic was officially defeated, Ctrip reported 82% increase in flights bookings in just one month. If history is to repeat itself, hoteliers in Asia might see a dramatic uptake in Chinese outbound travel when the ban is lifted. When making urgent decisions, remember that your hotel needs to be ready for this rebound period.
"We need to remember that when the market bounces back, it will be more difficult to push the rate up especially when the discounting has been too high in the crisis period," says Sunish of Chroma Hospitality. "This is the time for hotels in Asia when each department needs to think of new initiatives to drive revenue and commit not only to surviving but also coming out winners."
Alisa Voitika is Brand and Content Manager at Triptease. The Triptease Platform is built to help hotels take back control of their distribution and increase their direct revenue. Our platform identifies a hotel's most valuable guests then works across the entire customer journey – from acquisition to conversion – to make sure they book directly at the hotel. To better understand how you can dramatically increase return on investment with retargeting, watch our Retargeting Webinar Series.