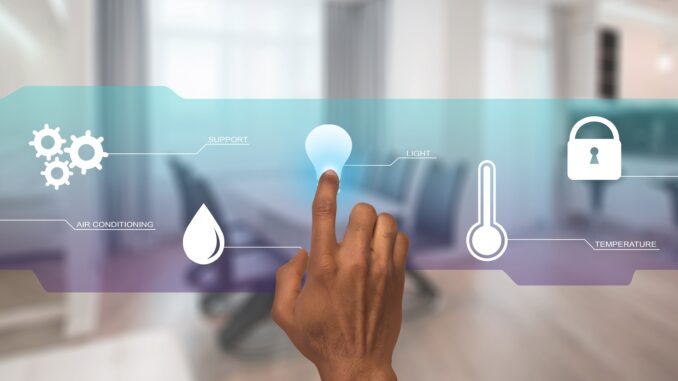 The need for product differentiation in hotels is readily clear these days, especially in the light of the Covid crisis which has rewritten the rules on where your customers will be coming from for the remainder of calendar year 2020.
Despite all the new trends such as staycations and the desire for activities related to physical distancing, hotels are still under pressure to give guests a remarkable reason to visit over what all these other players have to offer. Besides technology's ability to boost team productivity and tighten the purse strings, devices and their supportive software are now a lucrative means by which to maintain a hotel's relevancy amongst customers.
This is why HITEC is perennially my favorite tradeshow of the year. Postponed until the final week of October due to the coronavirus, this convention gives hoteliers a glimpse into what the future holds for their properties while also providing a clear and present solution for many of our woes – nowadays the foremost of those being the need for software to facilitate enhanced cleanliness protocols, social distancing, contact tracing and better interdepartmental communications.
In this particular instance, let's focus on how you can deploy various technologies to increase the guestroom experience, especially now that the internet of things has become instrumental for maintaining service delivery while limiting in-person contact with onsite staff.
Part of my job as an asset management consultant for hotel properties is to evaluate technology vendors to then decide which will have a meaningful impact on back-of-house operations and the front-of-use guest experience. Needless to say, Covid has amplified the need for connected management software to the nth degree. To this end, I've sat in on demos for a fair share of IoT devices that can advance the in-room experience so as to compensate for a lack of person-to-person interactions.
Besides the push for new energy and water management systems that can save big on overall utility costs, when it comes to what visitors see and interact with, I'm still looking for that wow factor. Technology can help you maintain that irreplaceable charm that was previously offered by your teams who were trained to deliver service with a smile.
To truly impress guests with your in-room technology nowadays, though, you cannot proceed in a one-off manner or simply offer a bandaged solution to the challenges presented by the coronavirus. That is, one new device isn't going to leave an enduring impression because it won't appear as wholly embodying your brand's theme as a purveyor of guestrooms that ostensibly better than a home.
Instead, you must make this a semi-perennial investment with a team in place to devise the rollout plan for each successive feature installation. With a solid strategy, you would then go about setting up a cluster of IoT-enabled amenities that together will let you market the rooms as unquestionably progressive and tech-forward while also delivering a meaningful experience once guests arrive.
The other fear is that, with hotels all over the world experimenting with customer-facing IoT integrations, these features may soon lose their marketing pizzazz or, worse, become the expectation where you are then compelled to play catchup. Looking beyond any base requirements for viral safety, for these front-of-house upgrades, you can consider phone-enabled lighting, motorized drapes or blinds, smart thermostats, door locks and door sensors with "Do Not Disturb" features. Many of these also tangentially benefit your housekeepers because these infer fewer physical touchpoints in the room.
These are relatively simple additions, but the added benefit is that they can inevitably help with operational efficiency. For instance, a DND control through a guest's phone will one day not only cause a light to ping in the hallway to notify passing room attendants but also send a notification straight through to the housekeeping management software's admin dashboard so virtual task boards can be seamlessly adjusted. And vice versa for when that DND is switched off to indicate that the guest has left his or her room.
While smart thermostats are already widely recognized as a proven means of reducing the energy bill by helping correct the needless temperature modulation of a vacant room, such prearrival control functions also help increase comfort, maintenance scheduling efficiency and, eventually, security as only a registered phone signal will be allowed access to given rooms or floors. As previously implied, with most of these IoT controls synced to the guest's phone, BYOD (bring your own device) will mean an easier post-checkout sanitization job by your room attendants.
The overarching idea here is to give travelers a reason to yearn to stay in one of your rooms versus all the other options that one can find on the internet. Some hotels achieve this through outstanding artwork, décor or interior design. Others do it through impeccable service or F&B. Technological installation should be one more tool in your arsenal and for that I would highly recommend you attend this year's postponed HITEC in San Antonio then start evaluating your options in advance of the budgetary planning cycle for 2021.
One of the world's most published writers in hospitality, Larry Mogelonsky is the principal of Hotel Mogel Consulting Limited, a Toronto-based consulting practice. His experience encompasses hotel properties around the world, both branded and independent, and ranging from luxury and boutique to select-service. Larry is also on several boards for companies focused on hotel technology. His work includes five books, "Are You an Ostrich or a Llama?" (2012), "Llamas Rule" (2013), "Hotel Llama" (2015), "The Llama is Inn" (2017) and "The Hotel Mogel" (2018). You can reach Larry at [email protected] to discuss hotel business challenges or to book speaking.
This article may not be reproduced without the expressed permission of the author.
Are you an industry thought leader with a point of view on hotel technology that you would like to share with our readers? If so, we invite you to review our editorial guidelines and submit your article for publishing consideration.