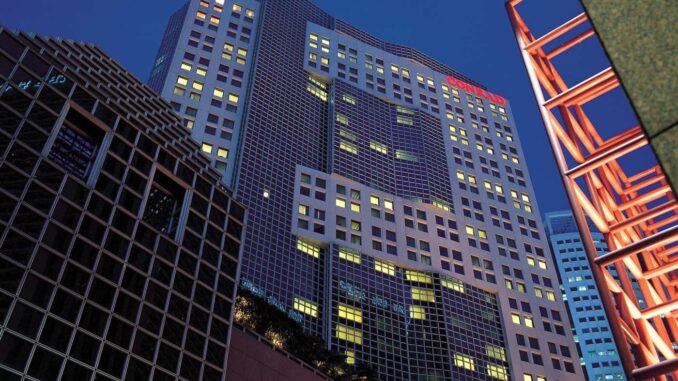 After a devastating year, with hotel occupancy dropping to less than 20% and doors closing for the majority of hospitality businesses, the industry has never been so tested. Although COVID-19 vaccines offer hope, there is a long road to recovery for the hospitality sector.
Businesses have continued to be challenged in 2021, and as they look for ways to safely open doors and attract visitors in a highly competitive market, their resilience will continue to be tested. In order to overcome these challenges, worldwide hospitality organizations will need to adopt new ways of working in order to not only bring back a sustained level of tourism, but to safe-guard against future risk.
The pandemic has been a catalyst for change, pushing all industries to transform their ways of working and embrace technology. In hospitality, it shone a spotlight on certain vulnerabilities and inefficiencies. It's time for the hospitality sector to match pace, and begin implementing digital processes available to them in order to meet consumer demand, while increasing profit margins through time and cost-saving.
Some regions are approaching digitization with great focus and forward thinking. For example, in Singapore, the government has launched a new five-year Tourism Development Fund to innovate the region's tourism products and experiences. As part of the Tourism Capability Development Scheme, a Business Improvement Fund encourages hotels to adopt technological innovation, with processes and business model redesign, to improve productivity and competitiveness.
Meanwhile, in Japan, hotel group Hilton has been taking progressive future-proofing steps to implement digital and automation technology in its operations to automate administrative tasks at property level, processing the remainder of tasks centrally in their Center of Excellence (COE) located in Shinjuku, Tokyo.
With up to 70% of manual administrative work automated at property level, fewer resources are required at the COE. This saves both time and money, improves data security and reduces the environmental impact of the group in Japan. With a highly skilled centralized workforce and the development of a knowledge base that will benefit the group now and into the future, Hilton are sharing their expertise, automation, and savings across their entire portfolio of properties within the region.
There are several operational areas that can be greatly improved through forward thinking and proactive adoption of advanced technology, which the industry, on a global level, should take advantage of and invest in. Learnings from both Japan and Singapore's forward-thinking and technology focused drive can be applied, and here are a few key examples of how it can benefit the hoteliers.
Five-star customer service
After many months cooped up, we know there to be pent up demand from travelers seeking to holiday once more, as well as business travel looking to reconvene as soon as possible. However, after several months on pause, expectations will be high for those seeking world-class experiences and next-level customer service.
Streamlined digital processes are proven to help improve customer service. Once time-poor staff, who spent valuable time searching for, and manually completing paperwork, will be able to engage more with customers, delivering a 5-star service and making lasting impressions. With digitized administrative processes, front of house staff are able to enhance attention to detail and avoid errors or misplaced information regarding a customer's reservation, an event or even rebates and refunds, for example.
Time and cost-saving
Utilizing automation and AI technology not only guarantees vital time-savings for already time-poor staff, it also guarantees financial savings across a range of operational tasks including Income Audit, Accounts Receivable, Accounts Payable, Night Audit, Human Resources, Sales and Events and even Food and Beverage administration.
As hospitality organizations look to 'do more with less', in terms of both guests, income and staffing levels, it's imperative that the industry adopts digitized methods that streamline tasks to maximize efficiency and, importantly, positively impact the bottom line. Fundamentally, automation allows hotel groups to ring fence much needed resources and reduce expenditure to help them through recovery.
Singapore's Tourism Development Fund, the digitization support program designed to drive a reduction in man-hours and increase staff output and productivity, has enabled a number of companies, including Conrad Singapore and IHG Orchard Road, to implement cutting-edge cloud automation technology. The technology will give these establishments the ability to analyze, streamline, structure and set in stone efficient standardized processes and savings into an easy to use, low-cost technology.
Returning to full operations
The return to a pre-Covid level of operations simply will not happen overnight. It will take renewed energy, fresh thinking and strategic planning to overcome the challenges the industry faced during the pandemic. As the pace of automation and technology has evolved across many sectors over the last 5-10 years, the hospitality industry, on the most part, has been slower to match pace. Where it has, it's by implementing disparate systems for each department, or at a property level rather than a regional standard.
It's in the industry's best interest to boost productivity and maximize efficiencies, by digitizing operations at a larger scale. Much can be learned from Singapore's approach to a regional standard, and from Hilton's regional practice in Japan. Rather than persisting with old ways of working, it's time for global hospitality organizations, and even authorities, to push for innovation and digital best practice from the top.
If the hospitality sector is to recover from the Covid-19 pandemic, and future-proof its offering, it's time to invest in new and disruptive technology, in order to reap great benefits and savings in years to come.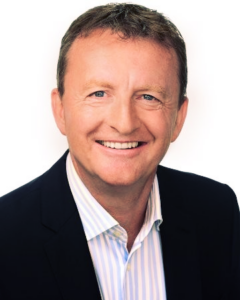 Aaron Belton is Head of Global Hospitality at DocMX. With over a decade of experience working with global hospitality brands such as Marriott, Hilton and IHG and more than 20 years of first-hand experience working hand in hand with hospitality professionals in Asia, Oceania and Europe, Aaron says his goal is to bring the latest technology to the hotel sector community. Aaron is passionate about innovation and currently leads the DocMX digital transformations team in London. They drive efficiencies and tangible savings to hotels affected by the pandemic whilst also developing "DocMX Wellness Chatbot" with leading Psychology professionals to support employees with their journey through Covid-19 recovery.
Are you an industry thought leader with a point of view on hotel technology that you would like to share with our readers? If so, we invite you to review our editorial guidelines and submit your article for publishing consideration.