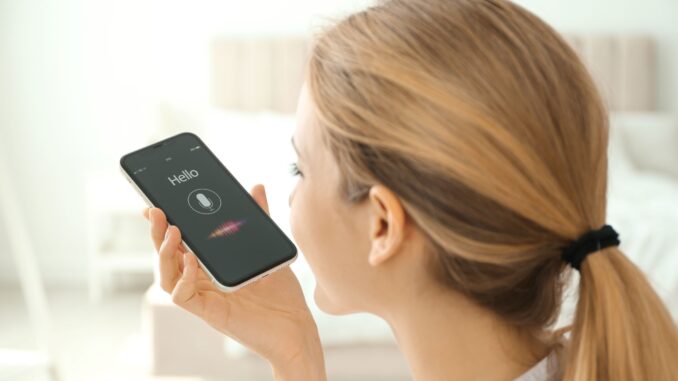 A good hotel is always a few steps ahead of its guests. Any experienced concierges will tell you that it pays dividends to anticipate guests' needs before they may even be aware of them.
If a guest is checking in for a one-night stay, make them feel welcomed by offering a later checkout time to better suit their schedule. If a family arrives around dinner time, hand them their room keys with a list of restaurant recommendations and offer to have the concierges call ahead and make reservations if needed. Simple anticipatory actions, like offering an umbrella to guests on the way out of the door when the forecast suggests rain go a long way and help secure lifelong returning customers.
Now, an artificial intelligence-powered virtual agent can help your hotel staff stay firmly ahead of your guests' wants and needs. Annette™, The Virtual Hotel Agent™ is the first-ever Artificial Intelligence-powered voice bot designed specifically for the hospitality industry.
Crossing Language Barriers
The hospitality industry is a global industry, and hotel staff likely encounter dozens of languages monthly. While many hotels strive to have bilingual and multilingual workers on staff, it can be difficult to communicate across language barriers for most hotel employees. When your staff doesn't speak the same language as your guests, it is hard to anticipate their needs.
Annette™, The Virtual Hotel Agent™ helps hotels bridge the language gap. When a guest calls, and Annette answers, she understands no matter what language they speak. Annette has been programmed with a new model of Natural Language Understanding software based on human conversations, resulting in a powerful new way for her to understand what guests are requesting, and for her to provide the correct answer.
Soon Annette will feature API interfaces with common hotel software platforms, and her ability to work in different languages is an added advantage that will help hotels curb their labor costs and address language barriers at the front desk and in the reservation department.
Answering the Top Hospitality FAQs
Annette is specifically programmed to answer the hospitality industry's top FAQs to help your hotel better meet guests' needs.
In a recent study, a hotel chain with more than 800 hotels found that 91% of emails/messages have one of the same 18 questions. Another chain with 30 hotels found that 63% of emails/messages have one of the same 8 questions. An additional study found that more than 50% of pre-stay and in-stay requests from online travel agencies such as Expedia go unanswered.
"Thanks to Annette, hotels can now program her to answer 100 property-specific FAQs," said Kimberly Berry, Director of Digital Business Development at Travel Outlook. "Annette will help anticipate guests' needs before they even arrive by answering their most pressing Frequently Asked Questions when they call."
Beyond Annette's ability to answer customers' FAQS, she has an unapparelled ability to communicate naturally and effectively. The team behind Annette used social media, pop culture, and movies to develop Annette's flawless natural tone. When callers hear Annette's voice and conversational manner, they're don't hear a robotic voice bot, they hear a familiar voice with a conversational tone.
Allowing Staff to Focus on Current Guests
When the phone lines are manned by the hospitality industry's first, AI-powered virtual agent, hotel staff can shift their attention off the phone lines and to current guests.
Annette answers up to 60% of reservation department calls. Annette taking over the bulk of the work of the reservation department allows properties to refocus their staff around current guests to better anticipate their needs.
Precise Guest Insight
Annette's lasted feature anonymizes caller information and collects questions for hotel management, providing a 100% accurate report on why guests are calling.
Precise Guest Insight™ allows hotels to gather valuable data on callers without revealing call identity and use that data to further predict and meet each guests' needs.
Annette represents the next generation of hospitality-specific tech. Given the high cost of labor, Annette is quickly becoming the most effective solution to consider for your property's voice channel. Find out how artificial intelligence can improve your hotel's voice channel. Visit Annette™, The Virtual Hotel Agent™ to learn more.
A veteran in the hospitality industry, John has owned, developed, and managed hotels for many years.  After earning a BBA from New Mexico State University, he started his career with AT&T, gaining invaluable insight and experience in the early years of the data revolution.  His experience in technology and hospitality merged in his development of Travel Outlook, the world-class hospitality contact center.  More recently, he has branched out with the creation of ExpressRez, the premier contact center for the Bed and Breakfast industry, and with the creation of Annette, the first AI-powered voice bot for the hotel industry.
Are you an industry thought leader with a point of view on hotel technology that you would like to share with our readers? If so, we invite you to review our editorial guidelines and submit your article for publishing consideration.