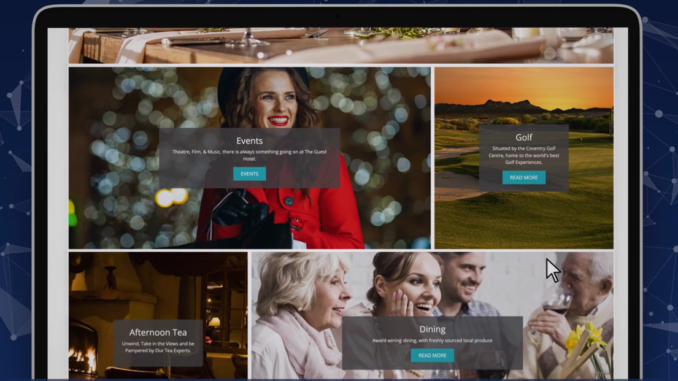 Hotel technology solution provider Avvio has been acquired by Sceptre Hospitality Resources (SHR), bringing together two major players in the hospitality technology space. According to a press statement, the goal is to create what the combined company envisions will be "a technology powerhouse for independent hotels and chains with unrivaled customer support across the world."
The acquisition follows an investment, the size of which is undisclosed, by Serent Capital, a private equity firm that invests mainly in founder-led enterprise software and tech-enabled services companies, in 2020. The investment was reportedly earmarked, in part, for company acquisition purposes.
Headquartered in Houston, Texas, with offices in Europe and Asia-Pacific, SHR's primarily focuses on helping hotels improve their revenue generation strategies. The company has a history of innovation which includes its Windsurfer CRS solution along with with an evolving suite of AI-driven solutions ranging from high-level distribution to intricate guest management. In addition, the company offers Revenue Management for Hire to brands, chains and management companies. SHR supports over 1500 independent, group, casino and long-stay hotels, manages 6.6 million reservations, sells 19 million room nights and drives almost $2.8 billion in revenue per year through its Windsurfer CRS.
Headquartered in Limerick, Ireland, and founded in 2002, Avvio has also been an innovator in the hotel technology space. In 2017, it launched Allora, billed as the world's first AI-powered direct booking platform for hotels. The technology uses machine learning to improve the booking experience and increase conversions,
Relaunched just last month as allora.ai, the advanced booking platform seeks to personalize every aspect of a guest's online booking experience at a hotel website, from first click to check-in. According to the company, the technology now serves over 500 hotels around the world and powers over $500 million in transactions every year. Designed to help independent hoteliers gain a competitive advantage, it leverages learnings from more than 400 million online booking journeys and continually assesses thousands of data points to increase the volume and value of confirmed bookings while significantly lowering cancellation risk.
"A guest's online booking journey is as complex and unique as they are, yet while hotels excel in the personal touch for people during their stay, nurturing connections prior to check-in on property is often overlooked," said Michael De Jongh, President of allora.ai, in a recent press statement. "With allora.ai white-glove service begins from the first moment a customer visits a website. It is designed to be a growth engine for hoteliers and is proven to increase the value of bookings while reducing cancellation risk. Whether delivering personalized messaging or product recommendations while browsing, offering tailored upgrade packages, or highlighting at risk booking cancellations, allora.ai continually predicts customer behavior to ensure guests arrive on site."
The solution helps address the challenges of asymmetrical relationships with OTAs, staff shortages limiting inventory, and the changes in consumer behavior that has seen booking cancelation rates rise by 36% in the past few years. Already proven in the UK and Ireland's sophisticated luxury hotel market, where it is used by over 500 properties, it was recently introduced in the U.S. market with a "guarantee to increase bookings by at least 25%."
The technology integrates into existing technology including Property Management Systems and Channels Management Software and provides access to a suite of tools that help hotel operators optimize booking, retention, and marketing effectiveness. Its data dashboard intuitively organizes masses of information that allows hoteliers to build better businesses:
Booking optimization: With allora.ai the 5-star experience begins the moment a person visits a hotel's website – every part of the browsing and booking experience is personalized to the individual. Machine Learning facilitates advanced split tests and merchandising features to tailor messages and product recommendations most likely to lead to guest conversion.
Retention optimization: Leveraging 150 algorithms, allora.ai can identify cancellation risks of individual guests and suggest strategies and actions to bolster engagement and affirm their commitment. Alerts can be set to contact cancellation risks with personal messages and upgrade offers. Guests are continually nurtured to ensure check-in.
Digital optimization: Helping businesses understand how to boost the cost-effectiveness of digital advertising, leveraging a range of tools and reporting capabilities. It facilitates the synchronization of price and ad content with Google Ads and allows ad spend to be prioritized around segments and time periods. It can track how net cost per acquisition (net CPA) evolves with key decisions and multiple variables over time and allows real-time, two-way connectivity to all major metasearch channels.
Value optimization: ai provides a wealth of management data to understand individual and macro booking, arrival, and spend patterns to help hoteliers adapt to evolving trends. From e-commerce integration strategies facilitating vouchers, offers, and bundled packages to understanding key dates and times of booking and arrival, allora.ai provides unprecedented levels of guest information.
"The coming together of Avvio and SHR creates a company that's far more than the sum of its parts," said Avvio's CEO Frank Reeves in a press statement. "Like myself, SHR's CEO Rod Jimenez is a long-time entrepreneur and understands success is built around over-delivering for your customers every single day. Both businesses have innovation in their DNA and a real challenger mindset. I can't wait to see what we can achieve together."