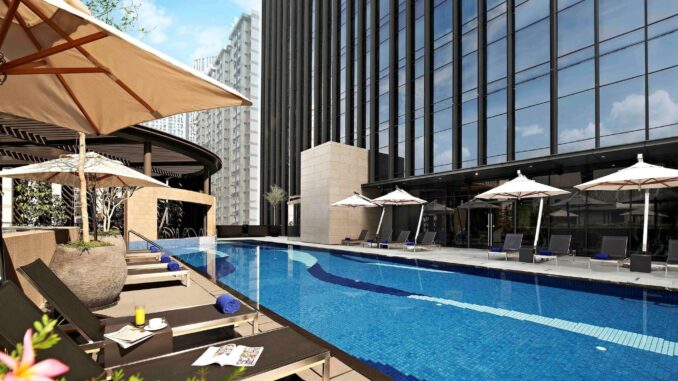 Carlton City Hotel Singapore has selected Cendyn's eInsight CRM to help them consolidate their data, streamline their guest communication efforts and provide them with a true 360-degree view of each guest. Cendyn's eInsight CRM will put Carlton City Hotel Singapore in control of their data and provide them with the ability to personalize the experience for every guest, build long-lasting relationships with their guests and drive profitability through their direct booking channel.
Carlton City Hotel Singapore was looking for a hospitality-specific CRM that would empower their team to segment and target their guests effectively with the right communications, at the right time, through the right channel, Cendyn's eInsight CRM was the platform they selected to achieve just that; with the ability to maximize personalization efforts through their email marketing channel and ensure consistency across their brand, eInsight CRM provides them with a central source of truth for each guest's interests, previous spending, and behaviors. Through real-time reporting and CRM Analytics, Carlton City Hotel Singapore also gain access to reporting insights that help them to refine and enhance their marketing strategies in the future.
"We knew the eInsight CRM platform was right for us when we saw the breadth of capabilities available and the opportunities for us that lay ahead with this software. We are excited to start leveraging the eInsight CRM platform to its full capabilities and we believe this powerful platform will help us reach new audiences and provide our guests with an elevated level of personalization throughout their journey to enhance their stay and keep them coming back", said Niall Cowan, General Manager at Carlton City Hotel Singapore."
"We're delighted that Carlton City Hotel Singapore choose our eInsight CRM to enhance their guest experiences and marketing capabilities. As hotels and resorts around the globe continue to embrace digitization, our award-winning CRM provides an unmatched level of actionable insights, including the personalization, automation, and reporting tools that drive direct bookings and increase ROI." said John Seaton, Chief Revenue Officer at Cendyn.
Does your company have news it would like to share with our readers? If so, we invite you to review our editorial guidelines and submit your press release for publishing consideration.