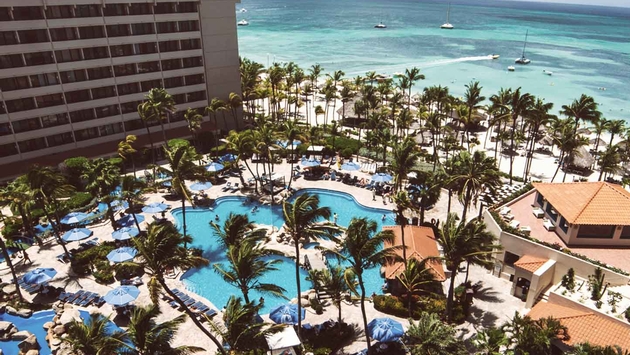 Barceló Hotel Group, the hotel division of the Barceló Group, is the second-largest hotel chain in Spain and the 29th largest in the world. It currently has more than 251 4- and 5-star urban and holiday hotels, and more than 55,000 rooms, distributed in 22 countries and marketed under four brands: Royal Hideaway Luxury Hotels, Barceló Hotels and Resorts, Occidental Hotels and Resorts, and Allegro Hotels.
Today it was announced that Barceló Hotel Group has selected Sabre Hospitality Solutions as the distribution provider and business partner for its hotels globally. Under the agreement, Barceló Hotel Group will use Sabre SynXis Platform, including SynXis Central Reservations (CR), for their new distribution strategy.
SynXis Central Reservations provides distribution of rates and inventory through online and offline distribution channels; connectivity to global distribution systems, online travel agents, website and mobile booking engines; and seamless integration of critical property, revenue management, loyalty and content systems, providing holistic views of hotel guests and revenue. It is powered by the SynXis Platform, an open-architecture platform that integrates critical hospitality systems to optimize distribution, operations, retailing and guest experience.
Sabre and Barceló Hotel Group will also work together to streamline the traditionally manual tour operations reservation process by introducing an automation process within SynXis Tour Manager. Announced in mid-2018, the solution connects hundreds of tour operators for distribution through the SynXis Platform, allowing hoteliers to manage their allotments, inventory and rates in real time for the leisure and tour operator segment.
The fragmented nature of today's hospitality industry creates a complex distribution landscape and presents unique challenges that hoteliers must overcome to maximize revenue. With its SynXis Central Reservations, SynXis Booking Engine and SynXis Tour Manager solutions, Sabre will support Barceló Hotel Group's growth by helping capture more bookings, leveraging the power of GDS and other third-party distribution channels via the Sabre travel marketplace, as well as through direct channels.