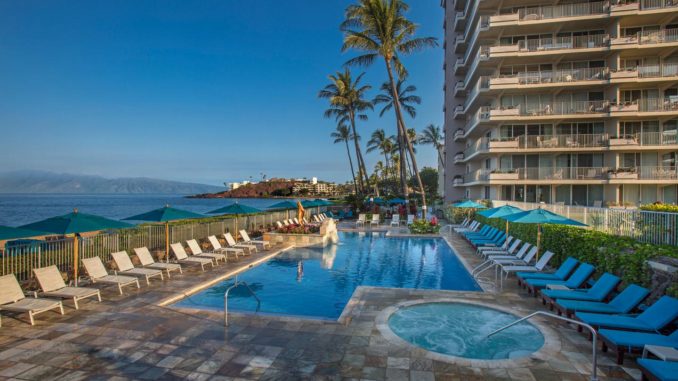 By Alisha Goldberg, Assistant Editor
Energy management is a big focus area for most hoteliers. According to Energy Star, heating and cooling alone represents almost 40 percent of the electricity and more than half of natural gas used by hotels and motels. At the same time, a guest room at a typical hotel may be unoccupied more than half the time. Travelers also tend to be less conscious about reducing energy consumption, including heating, air conditioning, lighting, and appliances, in a hotel guest room than in their own homes.
In their efforts to reduce energy consumption, more hotels are turning their attention to next-generation energy management systems(EMS). These systems are comprised of both hardware and software that uses data and program scheduling and, in some case, occupancy sensors to determine if a guest is present in a room and then makes automatic adjustments to lighting and power supply. A state-of-the-art energy management system can help reduce a hotel property's energy costs by 35 to 45 percent, with a potential return on investment of 50 to 75 percent.
The systems give hoteliers better insight on how to optimize energy use by generating historical trend reports on room usage, seasonal fluctuations and other factors. The systems enable hotel operators to monitor and manage guest room controls across an entire property in real time to identify and resolve issues before they affect guests, track energy usage, and deliver better operational efficiency.
System data may be customized for particular staff positions and easily accessed to make it actionable. User group data is viewable in reports or read instantly on the data dashboard. The data is valuable for identifying engineering tasks, notifying security of guest room issues, and for use by other departments to optimize staffing levels.
Some systems also provide the open data exchange platform for Internet of Things (IoT) integration with centralized electronic locks, property management systems, in-room entertainment and other systems. Some systems also provide an entry point for consolidated voice control of compatible HVAC lighting, drapery and, amenity controls.
There are a handful of major companies that are taking the lead on developing next-generation energy management technologies. These include Schneider Electric, Telkonet, Verdant, Wisuite and Inncom by Honeywell, the Fortune 100 software-industrial behemoth.
For its part, Honeywell this week officially launched its INNCOM INNcontrol 5 energy management and guestroom automation control system, which it initially announced last summer. The cloud-based and on-premise system monitors real-time guestroom data from intelligent devices, such as its e7 smart thermostat, to improve a hotel's energy savings, increase operational efficiency, and enhance the guest experience.
The system collects guestroom data and presents it on a configurable dashboard that displays key performance indicators (KPIs) that impact property operations and functions. Dashboards display KPI metrics that can include energy utilization property wide and by individual guestroom along with real-time occupancy status and overall system health. The system provides mobile alerts, data analytics, and securely integrates with third-party systems to address each property's unique operational goals.
The Whaler on Kaanapali Beach Resort in Maui credited INNcontrol 3, a predecessor of the new release, with more than 30 percent energy cost savings in the first eight months of use. The resort's engineer estimated savings of more than $325,000 based on an energy reduction of 611,047 kilowatt-hours during that period.
Honeywell integrated the newest voice-ready technology with a flat panel to create a modern thermostat that goes beyond comfort. User interaction detects a guest's proximity and displays appropriate information for guest interaction. The thermostat's user interface gives guests straightforward controls for guest room comfort and other functions. The thermostat also integrates with technologies from other companies including Crave and Intelity to control the entire guestroom environment from a designated tablet. These integrations and controls can even be expanded to any other in-room user interfaces such as smart TVs or video-on-demand boxes.
Honeywell also last year debuted its new Spectre guestroom solution that merges smart thermostat technology with guestroom lighting controls. Spectre combines an occupancy-detection wireless thermostat with intelligent, programmable wall outlets and lights to extend energy savings to guestroom lighting. The thermostat senses when guests enter the room and instantly communicates with lighting controls via a 2.4GHz RF to activate a 'welcome' environment. When the room is unoccupied, the lights and outlets are turned off within a 30-minute time period to save energy.
The Spectre solution, which became available toward the end of last year, is also easily integrated with electronic lock systems and may be used as part of a standalone system or networked with energy management and property management systems. INNcontrol 5 uses Honeywell Sentience – the company's Internet of Things (IoT) and Data Analytics platform, which is an optional addition to Spectre.
The technology bridges the communications between in-room devices and sensors, and the Honeywell Sentience Cloud, and also facilitates an on premise property management system interface. Artificial intelligence can predict heating, ventilation, and air conditioning problems before they occur to keep hotels running smoothly.
Given that energy consumption ranks as the second largest expenditure for most hotels, after employee payroll costs, it only makes sense that more hoteliers are investing in energy management systems that can help reduce energy while delivering a host of other benefits. From an ROI perspective, these systems are bound to pay for themselves quickly, even at a cost of, say, $500 per key, which is the average for a large hotel property. In fact, many hoteliers report a return on investment of two years or less from system use.
"A penny saved is a penny earned," said Benjamin Franklin, who famously conducted scientific experimentation with electricity. It may well be that he was referring to the cost of a kilowatt-hour (which, incidentally, is currently about 12 pennies).