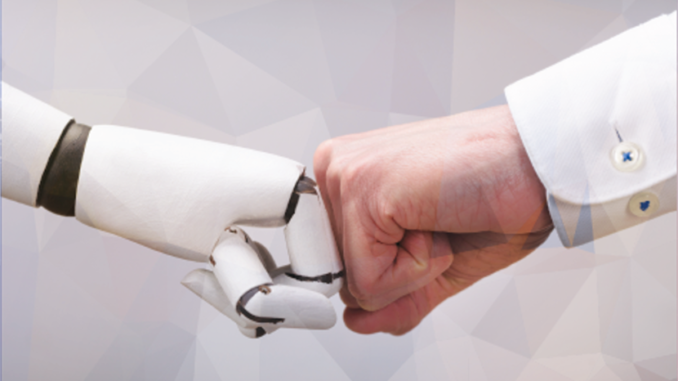 Artificial intelligence has been disrupting and transforming various industry sectors for years. While the hospitality industry as a whole may not have been at the forefront of AI-enabled technology adoption, hotel operators are now paying close attention to the potential benefits as well as the potential threats that AI may present to them.
In many cases, as discussed, they are investing significant resources in AI-related technologies, particularly ones that allow them to take advantage of the evolution in guest experience management. At the same time, they are seeking to understand the potential impact of artificial intelligence on front desk personnel, customer service reps, concierge and other guest-facing hotel staff positions and support resources.
For most hoteliers, regardless of the size or type of property they operate, it seems clear that, sooner or later, they will need to embrace the fusion of AI-enabled speaker systems and personal assistants, IoT advanced in-room controls, consolidated service devices and even robots that might appear to be straight out of Star Wars to transform their properties and redefine their guest service standards.
The financial benefits are obvious. In fact, according to research conducted by Starfleet Research in partnership with Oracle Hospitality, 89 percentage of hoteliers agree that AI significantly reduces operating costs in the customer support function. By integrating artificial intelligence to redefine the meaning of an exceptional customer experience, hotels also have the opportunity to increase positive brand awareness and increase customer loyalty, which should translate into tangible revenue gains.

An important question for hoteliers to ask as they embark on this journey is: To what extent will the migration from humans to machines redefine, or even possibly eliminate, existing jobs? Can humans and machines work together in a way that is complementary and benefits both hotel staff and hotel guests?
The answer, in most cases, would appear to be a resounding "yes." In fact, according to the research, 86% of hoteliers agree that AI actually improves employee satisfaction. It does this, in part, by handling mundane tasks, such as answering frequently asked questions, freeing employees to focus on higher-value, high-touch tasks and by enhancing their knowledge and performance.
To that point, one should keep in mind that new technologies often turn out to be complements, not substitutes, to the old technologies (and even manual processes) it is envisaged to replace. A new technology may simply be better suited to serving a different user need and in a different situation.
Guests who prefer to interact with real humans in some situations may be perfectly content to interact with AI-enabled technologies in other situations. With artificial intelligence, hotels are better able to handle guest inquiries and provide support in a far more efficient and effective manner, reducing strain on employees while improving guest satisfaction in the process, and in a way that complements and enhances existing processes.
At a growing number major hotel groups, artificial intelligence is already reducing the workload of human customer support reps by orders of magnitude. Until recently, the team at one major hotel group was struggling to keep up with the tens of thousands of support tickets it received each year. Its multiple support systems were running at full capacity. Responses to guest inquiries were often delayed or incomplete, putting the company's reputation at risk. To meet its capacity demands, the company implemented AI-enabled virtual assistants with natural language integration and self-learning capabilities that could provide guests with a conversational support experience.
Integrated with the hotel's case management tools, the technology has the ability to adapt over time. It can get up to speed on the customer support processes quickly while feeding back information that continues to help improve the guest experience with each interaction and support engagement.
To date, the technology has accelerated call resolution times in a large number of tasks, reportedly reducing contact time by more than four minutes per interaction and with upwards of 85 percent accuracy on received queries for many tasks. This has gone a long way toward taking the pressure off of the human support personnel, who are now free to focus on higher-value tasks, while improving the guest experience on a mass scale.

The complementary nature of AI is such that it can also enhance the knowledge, performance and speed of human customer service reps. Some hotel groups are experimenting with an AI-enabled voice-controlled speaker to listen in on sales reps conversations with prospective guests. If the rep fumbles on a response, the technology comes to the rescue.
Some companies are using AI bots to suggest responses to guest queries which a human agent can then approve or adapt before sending. In some cases, this approach has doubled the number of text-based inquiries a hotel can handle without increasing the number of reps on its payroll.
At one hotel group, the bots are now able to handle upwards of 2 million queries a day, a workload equivalent to around 7,000 human staff. By offering a virtual concierge that automatically answers guests' queries by text, it has reduced calls to the human concierge desk by 30 percent.
Technology adoption requires an internal culture change. Employees need to understand the benefits of artificial intelligence and how it can enhance not only the guest experience but also improve their own employee experience. They need to overcome any fears, particularly as they relate to job security, and see how AI allows their jobs to fit into higher-level roles.
AI-enabled technology needs to be made a part of the overall business strategy. Employees need to be included in the strategy and understand how they can work together with the technology to their own advantage as well as to the advantage of the organization as a whole.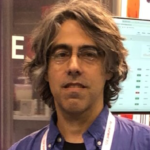 Jeff Zabin serves as research director at Starfleet Research as well as managing editor of Hotel Technology News and Restaurant Technology News. He has written, spoken and consulted extensively about technology-enabled business improvement in the hospitality sector. His bestselling business books on eBusiness transformation and data-driven marketing improvement have been translated into more than a dozen languages.
Are you an industry thought leader with a point of view on hotel technology that you would like to share with our readers? If so, we invite you to review our editorial guidelines and submit your article for publishing consideration.