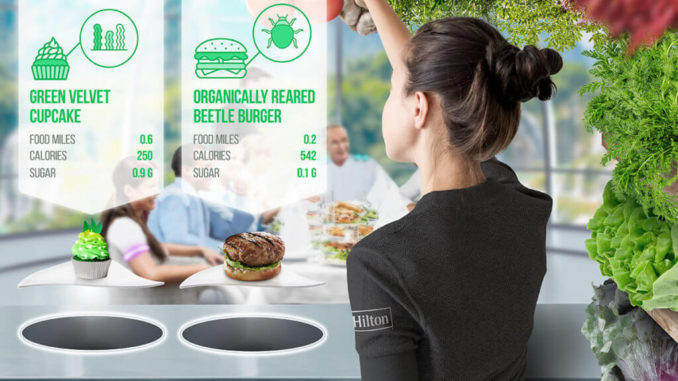 Next-generation hotel technology encompasses hardware, software — and food?
The answer is: yes. And when it comes to advances in food science, restaurants have been responding en masse, particularly with respect to the societal shift taking place today as more and more people are reducing, and even eliminating, meat consumption.
This societal shift is largely due to a growing awareness of the health consequences of meat consumption. Last year, the World Health Organization classified processed meat as a carcinogen and red meat as a probable carcinogen. There is also a growing awareness, thanks in part to nonprofits like Mercy for Animals and The Humane League, of the scope of animal suffering taking place on factory farms, in particular, as well as awareness of the environmental impact of animal farming. By most estimates, livestock production is responsible for more than 50 percent of global greenhouse gas emissions, not to mention massive water consumption and contamination.
Consumer response, coupled with major breakthroughs in plant-based food science, is driving a global market for meat substitutes that Euromonitor International estimates will reach $23 billion by 2023, compared to $18.7 billion last year. Barclays estimates that the sector will reach $140 billion over the next decade, capturing more than 10% of the global meat industry.
Virtually all of the household name fast food brands have been jumping on the bandwagon, or plan to do so later this year, in some cases adding plant-based alternatives to their menus faster than manufacturers can keep up with demand. And now hotels are beginning to follow suit.
One major hotel and resort management company taking the lead on embracing plant-based living is Interstate Hotels & Resorts. Last year, the company, with a global portfolio representing 605 properties in 15 countries, launched a high-profile vegan culinary promotion for its managed hotels, creating 27 new menu items.
"We recognized a shift in the growing demand of consumers craving healthier options and it is our job to cater to the desires of our guests and meeting attendees," said Interstate's VP of Food & Beverage Operations, Bradley Moore. "There is a clear need to offer plant-based menu items and we are thrilled about the quality, variety and benefits our hotels will be able to provide to travelers seeking healthy alternatives while on the road."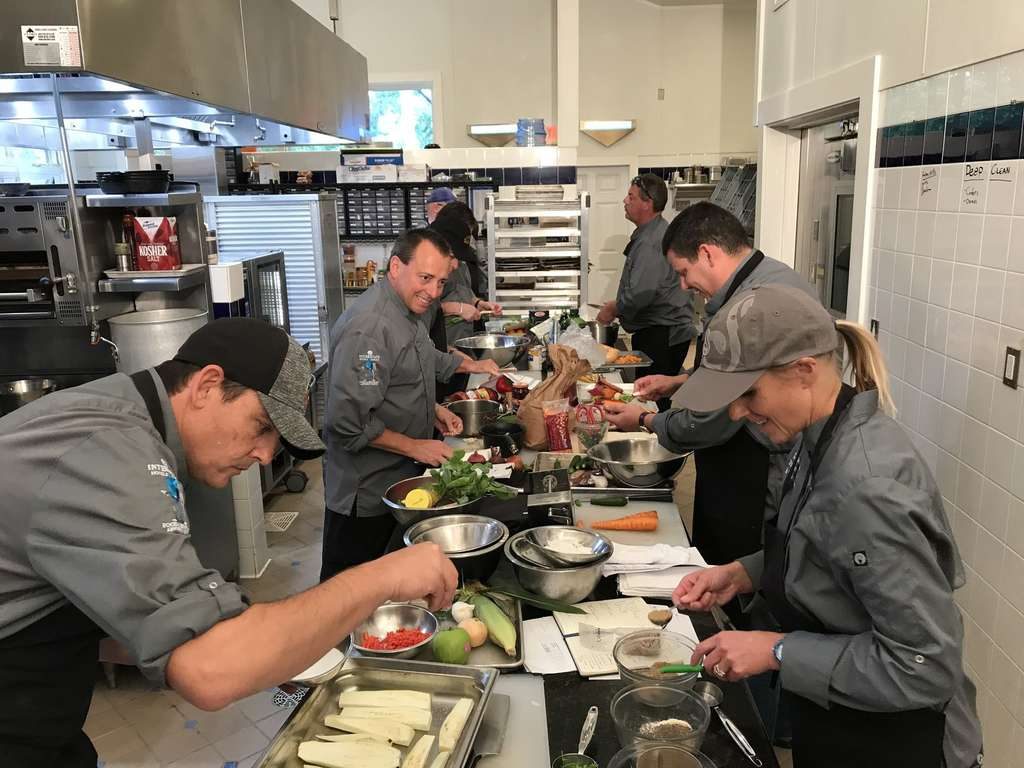 This month, the company launched a new vegan campaign, running from now through the end of October. The hotel, restaurant and banquet menus are featuring recipes using the hugely popular Beyond Burger, which, incidentally, went public last month and subsequently become one of the most successful IPOs of the year. Interstate's hotels and resorts in the U.S. will carry the Beyond Burger across lunch, dinner and catering menus, with their own take on recipes using the plant-based meat.
"With the growing popularity of plant-based diets, we set out to find a plant-based burger that people who enjoy meat would love," said Interstate Hotels & Resorts' SVP of Food and Beverage, Fernando Salazar. "We found that the Beyond Burger is just that – a product that lets our guests substitute ground beef burgers for plant-based Beyond Burgers, without sacrificing flavor or taste."
Other hotel brands investing in plant-based options include Hilton, which has not only added a host of vegan options to its menus, but recently unveiled its first vegan hotel suite, in the Bankside hotel in London. Everything in the room is plant-based and made from natural materials. The Four Seasons Hotel Los Angeles at Beverly Hills also recently launched a vegan wellness package. The package, called Bonne Vie, starts at $1,110 for a two-night stay. Last year, the hotel introduced plant-based, Matthew Kenney-designed dishes and earlier this year even launched a vegan menu in Bahrain Bay in partnership with Saudi Arabian vegan Prince Khaled bin Alwaleed bin Talal Al Saud.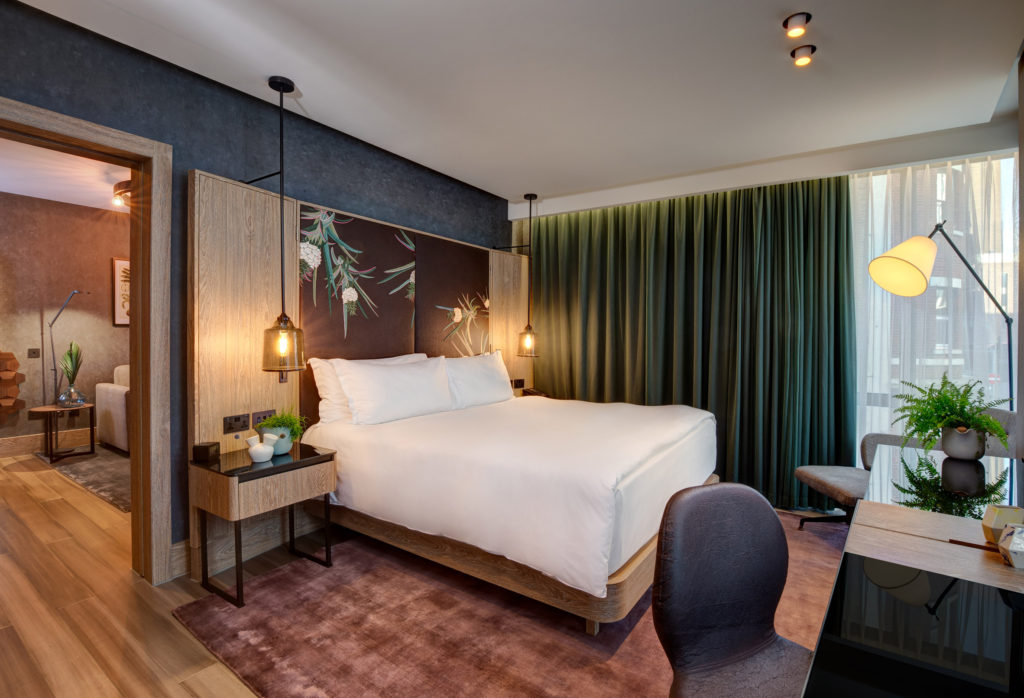 This month in celebration of its hundredth anniversary Hilton published a report called "Checking into 2119," with predictions for the next hundred years. The report was created in collaboration with futurists Gerd Leonhard, and Daniel Vennard, director of Better Buying Lab, World Resources Institute. Among the bold prognostications is a complete migration in the hospitality industry from animal proteins to vegan and cultured meat proteins: "In 2119, our diets will be predominantly plant-based," it predicts. Some leading hotels, it seems, are getting a head start.