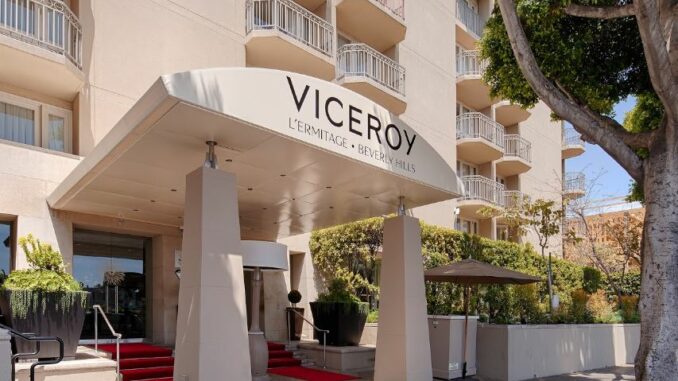 With voice technology disrupting hotel guest engagement and redefining how services are requested, Viceroy Hotels & Resorts is expanding its relationship with Volara to power in-room smart speakers and enable automated voice services at its luxury boutique hotels. Viceroy L'Ermitage Beverly Hills is the third property in the brand's portfolio to add Amazon Alexa devices powered by Volara in all guestrooms; Viceroy's Hotel Zetta San Francisco and Viceroy Los Cabos in Baja California are already equipped with Volara and relying on it to support their voice on command in-room initiative – with the remaining Viceroy properties to adopt the solution in 2020.
"Wanting to further make the Viceroy guest experience feel like a natural extension of how our guests operate daily, we incorporated a voice technology solution into our guestrooms," said Darren Clark, vice president of technology for Viceroy Hotels & Resorts. "Volara meets the complex technical specifications of the hotel and simultaneously adheres to our obligation to ensure guest privacy."
"When we began looking at voice technologies, we hoped to find a partner that was innovative and flexible with integrations to other third-party applications," said Clark. "Volara understood our vision, and it already had integrations to more than 40 hotel technologies, including IPTV, room controls, PBX, music, and work order-management. Security was also extremely important to us. Volara ensures that recordings of guests are never associated with their personally identifiable information. They make sure that all recordings of guests are deleted within 24 hours – a distinct difference from the management of user recordings in the consumer environment."

To date, guest feedback on having Alexa in rooms has been positive and reflected in online reviews and post-stay surveys. On average, the property is seeing a broad array of interactions ranging from controlling the TV and streaming music to making requests and asking about hotel amenities and services. Feedback from group business and wedding parties has been extremely positive as well.
While also in guestrooms, the Hotel Zetta San Francisco has placed an Amazon Alexa powered by Volara in the lobby to extend guest interaction and add another touchpoint to engage with the hotel. Viceroy and Volara are currently discussing a meeting room application as it would be a valuable guest service for meeting planners and social groups to use voice commands to control lighting, start video presentations, order food-and-beverage, and place additional requests from meeting rooms at the hotels.
Volara's integration to INNCOM by Honeywell is enabling Viceroy L'Ermitage Beverly Hills guests to control lighting, Do Not Disturb/Make up Room settings, and room temperature; integration to Sonifi is allowing guests to use their voices to control the TV, change channels and adjust the volume; integration to the ALICE Hotel Operations Platform is seamlessly transmitting guest requests for pillows, toothbrushes, minibar refreshments and more; integration to iHeartRadio is enabling guests to play music and listen to podcasts; and the solution is facilitating direct calls through Alexa to the front desk, concierge, valet etc. At Hotel Zetta, Volara integrations include ALICE, the MCOMS Guest Room Entertainment Platform, and iHeartRadio. At Viceroy Los Cabos, Volara integrations include ALICE, Innspire and INNCOM by Honeywell.
Viceroy is also considering a voice assistant solution powered by Volara for back-of-house applications to streamline engineering tasks, enable room status changes, and facilitate staff-to-staff communications.
"Volara is honored to be serving as the exclusive provider of voice-based technologies for Viceroy Hotels & Resorts," said David Berger, Volara CEO. "It's exciting to see these leading hotels flourish as both guests and staff benefit from the voice interactions. As this luxury boutique hotel brand continues to inspire travelers to create their own singular journey, Volara continues to strive for personalization while implementing robust guest privacy and data security measures at all Viceroy hotels. We love working with innovative hoteliers and are eager to grow our collaboration with Viceroy in the new year."
Does your company have news it would like to share with our readers? If so, we invite you to review our editorial guidelines and submit your press release for publishing consideration.