For event planners and hoteliers, the days of manual reporting and venue management are long gone — or at least they should be. The digital age has ushered in an influx of automation, as hoteliers and venue owners leverage new-age sales and catering management technology to streamline their operational efforts and drive bookings.
As we know, in the realm of sales and catering, smart data allows for smart decision making. However, if teams are inundated with data across multiple, siloed systems, they may not be able to derive the actionable insights needed to inform the sales process. With this in mind, hoteliers and venue owners should leverage their management technology to gain a holistic view of their team's performance, planner and attendee needs, trend forecasts, and more. Fortunately for event professionals, many of these systems offer detailed reporting integrated directly into the software, offering 24/7, real-time access to critical group booking insights.
With the changes ushered in across many industries during the pandemic, moving forward will bring a new wave of handling sales, groups and catered events.  Whether consolidating efforts into an Area or Regional approach, both on the client side and within the hospitality sector, adaptability and system access to maintain activity flow is critical.
So, the question becomes, what reports should every sales and catering professional be utilizing, and why?
1. Sales Activity Report or Rooms by Salesperson
Understandably, hoteliers and venue owners want to keep their finger on the pulse of group booking rates, to ensure their efforts to target the events market remain consistent and, more importantly, profitable. Since the pandemic, client communication and updated information is critical, given the many job furloughs, changes and the new remote office workplace. Contacts may have changed, or be temporarily offline, so asking good questions about any new structure within your client records is paramount.
Using Sales Activity reports, or a "Rooms by Salesperson" report, managers can easily track the day-to-day activity of their sales team (including lead generation efforts, client communications, follow-up activities, and more). These reports prove to be instrumental in managing the productivity of a sales team and can help to identify any areas/touchpoints in which your team is lacking and ensure follow-up activities are in place to maintain ongoing relationships.
2. Pace Reports
For any hotel or venue, pace reporting proves to be especially valuable. The ability to identify and understand booking demand while comparing back to past patterns allows hoteliers and venue owners to derive more accurate forecasts.
These reports are designed to provide managers with a snapshot of future room revenue versus the previous year and can be aggregated based on room type, week part, etc. to provide a detailed view of current performance. These reports can also be specified to "Catering Pace Report", "Sales Pace Report", etc. and can help managers to forecast staffing needs, track demand, identify service gaps, and more.
3. GRC Reports
A GRC report clearly indicates to hoteliers and venue owners which groups are on-property during a specified date range, and how many rooms have been blocked for each night of their stay. When organized into a "GRC By Day" report, managers have instant access to a convenient summary of daily group bookings and sales.
Using the data derived from GRC reports, sales teams can provide accurate responses to RFPs, and recommend alternate properties that may be a better fit for a proposed event. Over time, GRC reports allow sales and catering professionals to identify long-term booking patterns, and ability to compare groups hosted in past years, to target re-bookings and ensure account and contact communication is set for a forward moving relationship.
4. Catering Reports
According to statistics, the majority (89%) of event technology users save roughly 200 hours per year, and 92% of marketers believe event software makes it easier to achieve business outcomes. Unsurprisingly, catering reports (often monitored on a monthly/annual basis) are a valuable tool within the group booking process but can be incredibly time-consuming if left to manual systems.
These automated catering forecasts can be aggregated based on time, event type, revenue types, etc. and help venues to project their expected revenues in detail, for a holistic view of their sales and catering performance.

5. Administrative Reports
An effective sales team is a sales team that isn't inundated with manual processes and administration duties. To this effect, sales and catering professionals should seek out a management platform that offers a comprehensive suite of administrative reports. These include, but aren't limited to:
Daily Function Sheet
Hold Space Report
Deposits
Banquet Check
Reader Board
Batch Print BEOs & Bookings
Accounts List
Contact exports for use in email and promotional campaigns and survey programs
6. Event Summary Reports
At any given time, hoteliers and venue owners should have a comprehensive understanding of past, present, and future events. Understanding booking details and event requirements (A/V set-up, staffing, F&B needs, etc.) will pave the way for a streamlined event and high-touch customer service.
Using Event Summary reports, sales teams can easily promote upsell/upgrade options and identify opportunities for improved space utilization. Properties should also explore the use of post-event surveys and reporting, to readily identify any opportunities for service improvement and inspire guest loyalty and return bookings.

7. Win/Loss Reports
A Win/Loss ratio is the percentage of opportunities proposed or quoted that your property won. Lower-than-average rates indicate a sales team has room for improvement in their effort to win group business. By reviewing win/loss reports, sales and catering teams can develop deeper insights into why they're winning group business or, alternatively, why they are losing business. These reports rely on the input provided by members of the sales team and feedback from event planners but, over time, they allow properties to better align their event offerings with guest needs.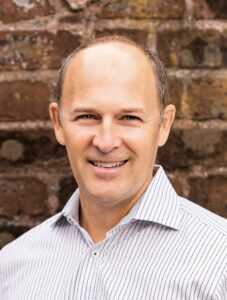 Ryan Hamilton is a seasoned leader in conference planning and management with more than 20 years of experience in hospitality sales, marketing and administration. His background includes executive positions at HelmsBriscoe and Omni Hotels as well as work in senior hospitality staff recruitment. Ryan has co-founded two start-up companies with custom products that led to impressive client growth. He implements collaborative strategies with clients to provide reasonably priced, personalized services with a quality on par with the largest providers in the hospitality field. SalesAndCatering.com is a collaboration between Simple Solutions, Inc., the company behind STS-R, the most affordable full-featured sales and catering system in the industry, and Bluebuzzard, the makers of ProposalPath, the industry's most versatile, easiest-to-use, and most cost-effective online proposal solution.
Are you an industry thought leader with a point of view on hotel technology that you would like to share with our readers? If so, we invite you to review our editorial guidelines and submit your article for publishing consideration.