The COVID-19 pandemic has required the hospitality sector to think proactively in order to preserve the health and safety of its employees. Most staff members spend the majority of their shifts in what are considered high-risk settings while interacting with guests, cleaning rooms, transporting luggage, serving restaurant patrons or working in kitchens. In that sense, it's exceedingly difficult for hotels to maintain a completely safe work environment at all times amid a public health crisis.
In reality, the impact of COVID-19 has caused a streamlining of investments in technological innovation within hospitality. Before the pandemic, advanced technology applications, automated intelligence and machine learning were all on the cusp of becoming an integral part of hotel operations. A 2019 study found that approximately 77 percent of chain hotels had begun prioritizing technology investments. Obviously in many cases that has slowed but it is clear that in the present and future operating environments tech have now become a necessity. Innovation will allow hoteliers to leverage technology in order to navigate the hospitality industry's new reality and make significant progress towards and beyond recovery.
First, technology can play a key role in monitoring staff safety compliance. Mobile surveys can ensure that only healthy staff report for work and shift coverage can be facilitated using the same tools. Facial recognition software and focused biometric solutions, can assist hotels in ensure their employees are following COVID-19 protocols. The applications, which work in conjunction with other hotel management systems, leverage infrared thermal sensors to record employee temperatures and detect if masks are being properly worn. Then, real-time insights are distributed to managers who can immediately take the appropriate action, whether sending home any employees with high temperatures while addressing mask non-compliance incidents.
Another important side of the safety compliance coin is mobile tracking. There are small, wearable IoT devices that are highly effective for monitoring social distancing while still preserving employee privacy. Employees clip on the device to their uniforms, which tracks their movements and vibrates whenever they are getting too close to another employee (who is also wearing their own device). With this tool, the entire hotel staff can remain focused on their tasks even within small confines, while managers can locate any employees who may have come in contact with a COVID-positive individual. Through Bluetooth and RFID technology, the devices work independently without the need for a cloud-based smartphone application in order to ensure privacy.
From a cleaning standpoint, technology will be a critical asset for hotels to enhance their sanitation standards without putting employees in harm's way. There are automated intelligence robots that can be configured to complete certain tasks instead of employees and UVC technology scanners that are designed to eliminate surface and airborne pathogens in large indoor settings — such as hotel restaurants, spas, fitness centers, pool areas and conference rooms. Meanwhile, the Westin Houston Medical Center, was the first hotel to use a UV-light sanitation robot to eliminate germs and pathogens from hotel surfaces. The robot leverages ultraviolet light to attack the DNA of bacteria and was the first of its kind to prove effective against COVID-19. For hotels that haven't transitioned to keyless (digital) room entry, UV light technology is also a useful resource for sterilizing the small surfaces of room key cards.
Utilizing a digital monitoring system can help hotel management instill consistency into their sanitation protocols to maintain a safe work environment. The online/mobile application would require employees to scan a QR or RFID Code after each time certain surfaces are cleaned — which gets sent directly to their managers. In addition, the system can also send reminders to employees to help them execute constant cleaning tasks and hygiene practices amid busy shifts.
Through the use of technology, hotels can adjust their flows of communication for increased safety. Creating alternative ways of communication that do not require employees to engage in human-to-human contact is a fundamental component of preserving a safe work environment. Contactless check-in/check-outs and keyless entries are already being widely employed, but hotels can take it a step further through digital menu systems inside their restaurants, real-time messaging applications between guests and staff, and cloud-based systems that allow guests to access hotel services through their cell phones.
It's also important to consider how advanced technology can improve internal communications within staff. With a mobile app, managers can send staff schedules out digitally, manage call-offs and coordinate replacements, and answer individual employee inquiries or questions. Through a digital survey app, managers can collect feedback on employee safety perceptions and make improvements wherever necessary.
By leveraging digital innovation, hotels are finding actionable solutions to the complex challenges of safeguarding employee health on a day-to-day basis. Now is the time for hospitality to ramp up their technology investments, which will enable them to offer a safe work environment in the months to come. And let's not forget that guests have high expectations regarding a hotel's ability to keep them safe.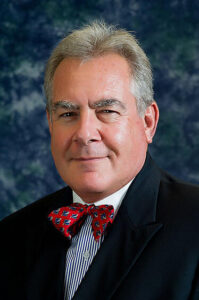 Mark Heymann is a founding partner and the chairman and CEO of UniFocus, the leading workforce performance firm in the service sector. He brings to his position more than 40 years of expertise in the industry, particularly in hospitality. Mark previously was founder and president of the Heymann Group, Inc. (HGI), a consulting, software and asset advisory company that was a forerunner in relating labor management to service quality in the hotel industry. Mark holds a B.A. in economics from Brown University and an M.S. in business from Columbia University.
Are you an industry thought leader with a point of view on hotel technology that you would like to share with our readers? If so, we invite you to review our editorial guidelines and submit your article for publishing consideration.