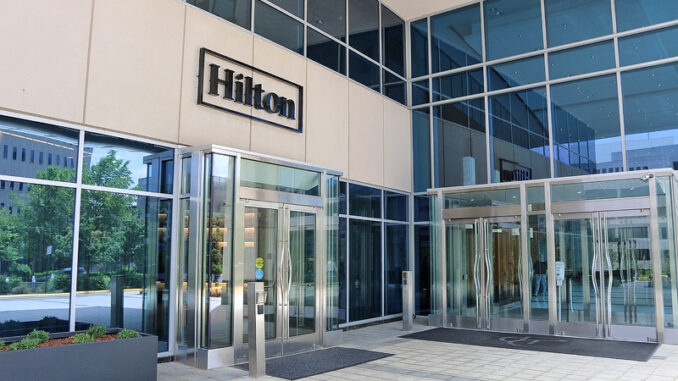 As demand for travel continues to grow, hoteliers want to ensure they reach high volumes of customers through their Global Distribution System (GDS) connection. The ability to distribute inventory and rates through various channels, including the GDS, is critical in today's operating environment. It assures hotels that their inventory and rates are being seen by as many potential sellers and customers as possible.
With this in mind, Hilton partnered with Amadeus to implement their API within the Amadeus distribution system. The Amadeus GDS is the first to directly integrate with the company's API, which means both Hilton and Amadeus will benefit from a faster, more advanced connection to the GDS channel in areas such as credit card information, cancellation policies, and meal plan details.
Previous connectivity through multiple APIs meant that changes to content could not be as easily accommodated. With the new integration of Hilton's API into the Amadeus distribution system, Hilton will be able to scale up more effectively and roll out new features at a much faster pace than ever before.
The new API integration will also help to improve the overall customer experience and booking process for guests. Having a more advanced direct API connection will mean travel agents and their customers can see information in key areas, such as a cancellation policy, so that expectations can be set in advance of a guest's stay.
"At Hilton, we are always evolving to create a more frictionless travel experience and to meet and exceed the needs of our current and future customers," said Oral Muir, Vice President, Partnership Development & Global Distribution, Hilton. "By partnering with Amadeus, we're bringing a first-of-its kind technology solution to the hospitality industry and making important strides in our effort to employ the latest, award-winning innovations and standards to improve performance of our hotels and elevate service to our customers."
"We're proud to partner with Hilton on this new API integration with the Amadeus GDS. This is a major milestone for both our industry and Hilton, as the new API looks to overcome the historical challenges of limited reach and connectivity," said Katja Bohnet, VP Hospitality Distribution, Hospitality, Amadeus. "We are adopting a "one API, any channel," approach to hotel distribution through the GDS, to ensure that the quality of content available for distributors is the most reliable and advanced it has ever been."
Does your company have news it would like to share with our readers? If so, we invite you to review our editorial guidelines and submit your press release for publishing consideration.