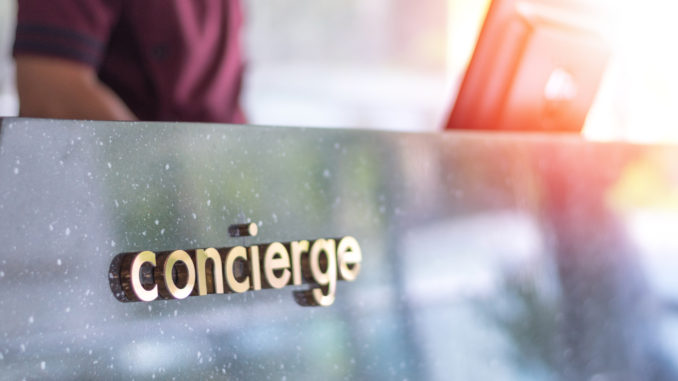 From personal referrals to online reviews and hotel website recommendations, hotel guests have many expectations of their stay well before arrival. From the time they step foot in the lobby, they are assessing whether the hotel meets these expectations, and envisioning how their stay might unfold.
Is the hotel clean? Does it have the amenities I prefer? What's nearby that I should check out? Will I stay here again?
Meanwhile, the hotel staff is working to cater to the guest's needs at every turn, to drive guest engagement, satisfaction and loyalty. The front desk staff may engage with the guest by asking where they're from, if they're traveling for business or pleasure, and how they found out about the hotel. To settle in, the typical guest has some standard questions they need answered to enjoy their stay.
According to Go Moment research data, the top three hotel guest requests once they're on property are (1) the wi-fi password (2) check-out information and (3) housekeeping requests.
While hoteliers may be able to anticipate these requests based on experience and insight like this, the solution to these requests demands some amount of patience on the guest's part and time and effort on the busy hotel staff. However, this insight also creates an opportunity for the hotel to wow the guest by managing these requests proactively given how often they arise.
Automation for greater guest satisfaction
To better manage some of these situations, hotels have adopted consumer technology thus making guest request management a whole lot easier. Through an AI-powered smartconcierge, hotels now have the opportunity to impress their guests by automating responses to common questions and requests.
For instance, if a hotel guest asks for the wi-fi password, the smartconcierge quickly responds via text message in a conversational tone that makes the guest feel like they're messaging with a hotel staff member. It's a win-win with the guest pleased to have their request handled so quickly, and the hotel freeing up time for the busy front desk staff.
Taking it a step further
Once the smartconcierge has engaged with a guest, it collects and analyzes data, allowing it to anticipate what that guest may want next. For instance, if a guest requests information about the fitness center location or hours, the smartconcierge may take it a step further and provide details about a resort hike or spa specials thus personalizing the guest experience while also driving incremental revenue. The smartconcierge can also be prepared to help with requests like ordering meals or drinks,
scheduling dinner reservations, taxi bookings and answering multiple questions about the hotel's amenities.
Through these AI-enabled experiences, hotels can promote greater guest engagement and then encourage satisfied guests to review their hotel on the spot, thus generating more positive reviews and brand loyalty.
To better manage guest requests, deliver on your brand promise and exceed guest service quality expectations, make sure your hotel is tapping into the latest technology like smartconcierge. Your guests are seeking the technological conveniences they're accustomed to at home – personalized real-time experiences that make their lives easier.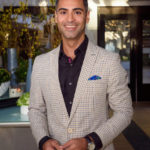 Raj Singh is CEO at Go Moment, a Google-backed company dedicated to making customer service instant. Go Moment's award-winning smartconcierge Ivy® is the world's largest guest engagement automation platform for hotels. Singh brings cross-discipline design, technology, and marketing experience from hundreds of large-scale technology projects for leading brands like Virgin, Lady Gaga, and HEB Grocery Company. Blending his deep expertise in UX and market research, Singh works alongside leaders in hospitality to address the industry's needs in using next-generation technologies like artificial intelligence, machine learning, and labor automation. In partnership with IBM Watson, Go Moment's Ivy platform, which utilizes text or voice messaging and leverages human expertise and automation to resolve requests instantly, is currently available to millions of hotel guests.
Are you an industry thought leader with a point of view on hotel technology that you would like to share with our readers? If so, we invite you to review our editorial guidelines and submit your article for publishing consideration.