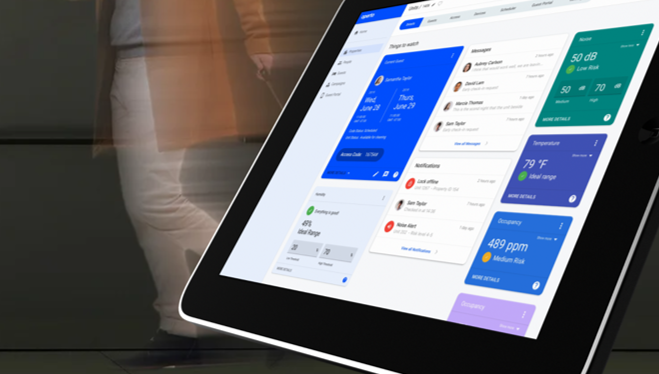 Operto Guest Technologies, a leading provider of automated solutions for the global hospitality industry, has secured $25 million in a Series-B financing round. The financing was led by Centana Growth Partners, with participation from Thayer Ventures, FUSE, Blackpines Capital Partners, and Derive Ventures. The new funds will reportedly be used to further fuel Operto's expansion in the global short-term rental and hotel markets.
Just over a year ago, in February 2022, the Vancouver-based company completed a $12 million Series A financing round led by venture capital firm FUSE, with follow-on investments from Watchfire Venturers, BlackPines Capital Partners and a consortium of other investment groups. The financing helped the company accelerate the development of its Connect operating system, which is designed to bring together the guest, manager and ancillary service providers under a single operating system.
Operto's automated, customizable platform enables hotels, property managers, and others to remotely provide access as well as monitor and control a wide range of devices and systems, including smartphone-enabled guest verification, security deposit and payment, electronic elevator, and room access. The platform also provides property managers with real-time data and insights, helping to streamline operations, reduce costs, and enhance the guest experience.
In November, Operto acquired digital access Spain-based solution provider STAYmyway for an undisclosed sum. Founded in 2014, the company enabled legacy locks to be upgraded to Bluetooth-enabled locks without the need to replace the original lock or door. The technology, which also enables property managers to check in guests digitally before they arrive, was renamed Operto Boost. In June 2021, Operto acquired vacation rental operations software solution VRScheduler, which was subsequently rebranded as Operto Teams.
Operto clients include Accor Hotels, which includes luxury hotel brands Fairmont and Raffles. Accor reportedly uses the Operto Boost platform to power its global digital key program. Operto's contactless digital solutions can be leveraged to remove common friction points in the guest journey while lowering operating costs and driving new sources of revenue for the hotel. With the additional funding, Operto aims to expand its reach in the global short-term rental and hotel markets.
Operto's CEO, Steve Davis, stated, "Hospitality is one of the last major industries to be disrupted by technology, and we believe there is a significant opportunity to bring the benefits of simple, affordable automation to the sector. We are excited about the future, and we look forward to making a real difference to the accommodation industry."
As part of the funding announcement, Operto announced that Sam Shank has joined the company's Board of Directors. Shank, who was previously CEO and founder of HotelTonight and former head of Airbnb's Commercial Team, brings a wealth of hospitality and travel industry experience to Operto. With the additional funding, Operto is well-positioned to continue its rapid growth and expansion into new markets, helping property managers improve efficiency, reduce costs, and provide a better experience for their guests.