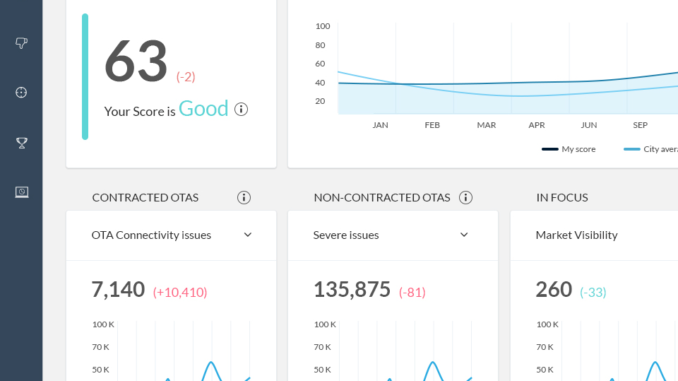 Business intelligence helps hotels not only better understand their market position, but increase direct bookings, RevPAR and repeat business at the same time. Since its founding in 2010 by two technology innovators with a passion for hotel business intelligence (BI), Fornova has grown to over 100 employees with offices in London, New York, Israel and Amsterdam, providing market-leading distribution solutions for more than 15,000 hotels globally.
Now Fornova has announced that it is acquiring fellow Tel Aviv-based BI provider HotelsBI. The acquisition would appear to fit neatly into Fornova's existing platform for enhancing hotels' distribution practices round the company's suite of solutions. These solutions include the hotel industry's only enterprise-ready solution to help hotel chains break the silos impeding the effective use of data, by employing advanced BI to understand and manage all data relevant to making optimum performance decisions.
Fornova is one of the companies leading the charge in improving hotels' distribution health by collecting, analysing and taking action to improve the efficacy of hotels' distribution strategy and practices. Fornova's patented technologies for scanning, extracting and analysing massive amounts of information from the online marketplace to better understand how guests see their hotels priced, ranked and presented on the different distribution channels, both direct and indirect.
The technology has proven especially valuable for major hotel brands and larger hotel groups, which use it to create alignment among properties' distribution practices, invariably enhancing results. Hotels generally see a dramatic improvement in their ability to better manage their properties by accessing and understanding all information needed to make decisions in one place.
With a more holistic view of both their direct and indirect channels, hotels are using Fornova's patented technologies optimizing their distribution and managing budgets more actively. In future, the platform will provide more automation capability, which will enable the optimization to happen in real-time, dynamically shifting budgets and channels responding to the latest trends in the marketplace.
Does your company have news it would like to share with our readers? If so, we invite you to review our editorial guidelines and submit your press release for publishing consideration.