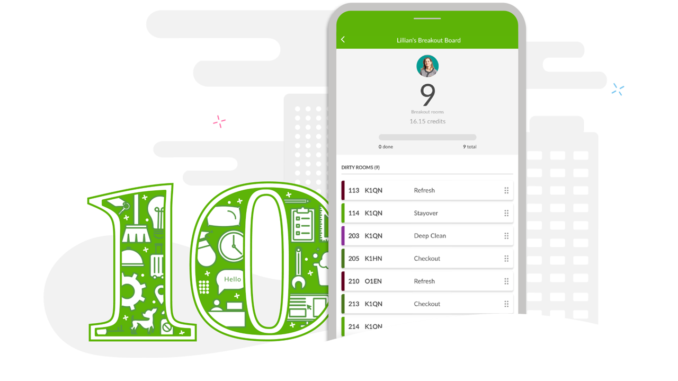 Hotel workflow management and productivity solution provider Quore celebrated its 10th anniversary and passed the milestone of 5,600 hotels served. What started with one hotel in Franklin, Tennessee, has now expanded to include hotel properties in all 50 states and 35 countries, from smaller independents to resorts and large properties.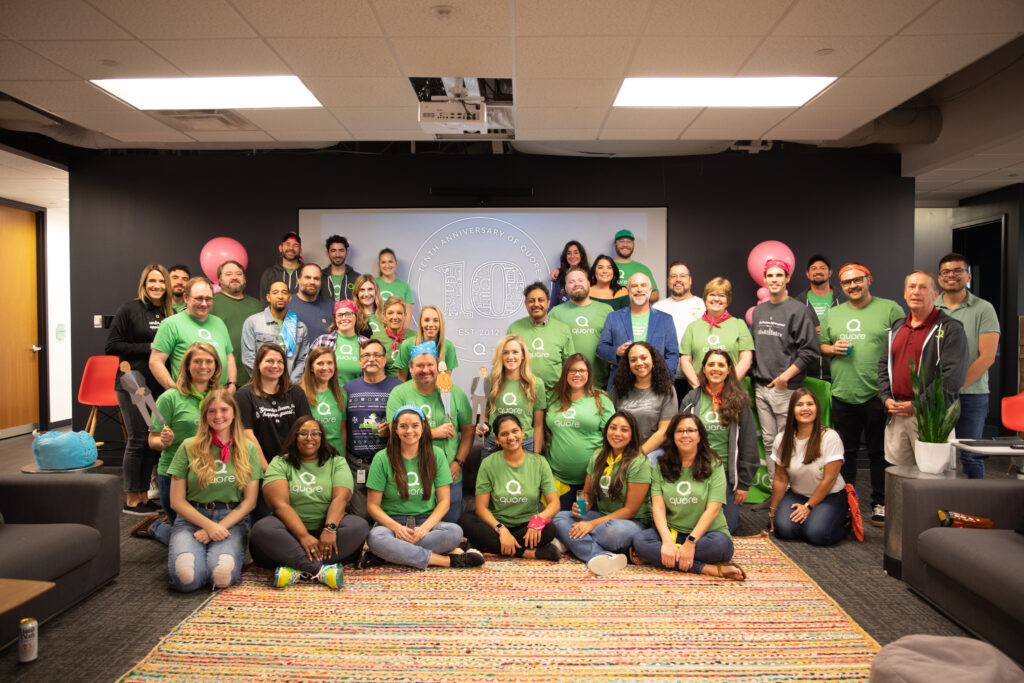 Quore's success over the past decade is based on its ability to offer specialized, cloud-based services, applications, and programs to help customers navigate business operations through periods of growth and adversity. This includes helping limit risk, increase accountability, and ensure internal teams are focused on providing the best guest experience possible.
"The last decade has been one of incredible growth, challenges, and newfound opportunities to change the way the hospitality industry manages internal processes to move forward," said Scott Schaedle, Founder and CEO of Quore. "Quore's value proposition has helped us grow, survive, and thrive, reaching a milestone that is incredibly hard for small businesses to achieve. We are grateful for the trust our hotel partners place in their relationship with our company and team and look forward to where we go in the next decade."
When Quore launched in 2012, technology adoption was slow, especially in the hospitality industry, which was still largely communicating with radios and tracking requests and work orders manually with post-it notes. This resulted in operationally inefficient processes that often increased workloads for internal teams. Quore was able to prove that its technology provided better communication among hotel staff and guests, eliminated the chances for mistakes, and allowed staff to complete their daily tasks more seamlessly. Ten years later, Quore has played an instrumental role in transforming the hospitality industry from tech leery to tech-savvy.
Mike Trott, Vice President of Engineering at Crestline Hotels & Resorts, oversees 120+ hotels made up of multiple brands and owners. He attributes their consistent portfolio-wide execution of superior service, attaining high standards, and reporting to Quore. He states, "Being fully customizable to meet our specific needs and operational goals, Quore is useful for every step from the engineering basics all the way to near-full operational support across multiple departments. Having Quore as a partner has streamlined the engineering standard for our portfolio and enabled us to increase productivity by 300% in the department. Quore is the partner we needed, and it continues to provide value as we look at how we move forward."
OTO Development Hotels' Senior National Director of Facilities, Kevin DeMark, has been leveraging Quore's platform for nearly a decade and added, "Before Quore, our hotels were using paper and pencil to track preventative maintenance tasks and compliance was relegated to a file folder. Today and for the past 9 years OTO Development Hotels have a partner with Quore through a system that touches all aspects of our hotel team's communication, incident tracking, lost and found, complaints, and capital requests. Quore and their team are with us every step of the way making this a great partnership. We look forward to the next 10 years and beyond."
Quore enables its customers to push efficiency throughout a hotel's entire team, communicating instructions, workflow changes, tracking accountability, and validating success. The company's ability to help its customers respond to changing industry dynamics, leverage opportunities and address challenges in real-time has been instrumental in achieving its 10th anniversary.
Quore enables seamless communication for internal staff, simple reporting and task assignments, and the flexibility to adapt to situations that may arise over the course of a guest's stay. This has proven invaluable to hotel management teams as they look to reduce the time to onboard and train new employees and ensure resources are optimally allocated. At the core of Quore's success is its team and the customers that have been an instrumental part of the journey.
Quore's 10-year Anniversary celebrations will continue through 2023 and we'd love for you to join us! For more information, please visit: 10 Year Celebration Subscribe (quore.com).
Does your company have news it would like to share with our readers? If so, we invite you to review our editorial guidelines and submit your press release for publishing consideration.